Sell luxury homes & public interior spaces with the help of ArredoCAD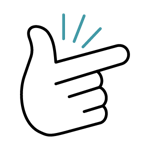 Easy, fast, intuitive: powerful rendering engine, rapid performance, user friendly features.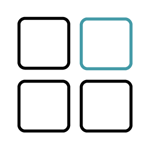 Vast 3D libraries and high level of customization: create tailor-made elements or import them from SketchUp or 3ds Max or in obj format.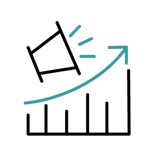 The perfect marketing and sales tool: show high quality previews of your design projects and become indispensable to your clients.
ArredoCAD is a pioneering tool to support interior design

High quality renderings
The powerful rendering engine allows the creation of high quality 3D rendering in only a few minutes.

Fast and easy design
Automatic insertion of worktops, plinths, household appliances, wall claddings and flooring.

Maximum customization
Vast virtual library with elements such as lighting systems, wall claddings, flooring stairs, columns, wall openings, niches, fittings and false ceilings.

Powerful customer presentations
3D high definition previews that can be navigated at 360°, and virtual showrooms.
Which sectors get the most out of ArredoCAD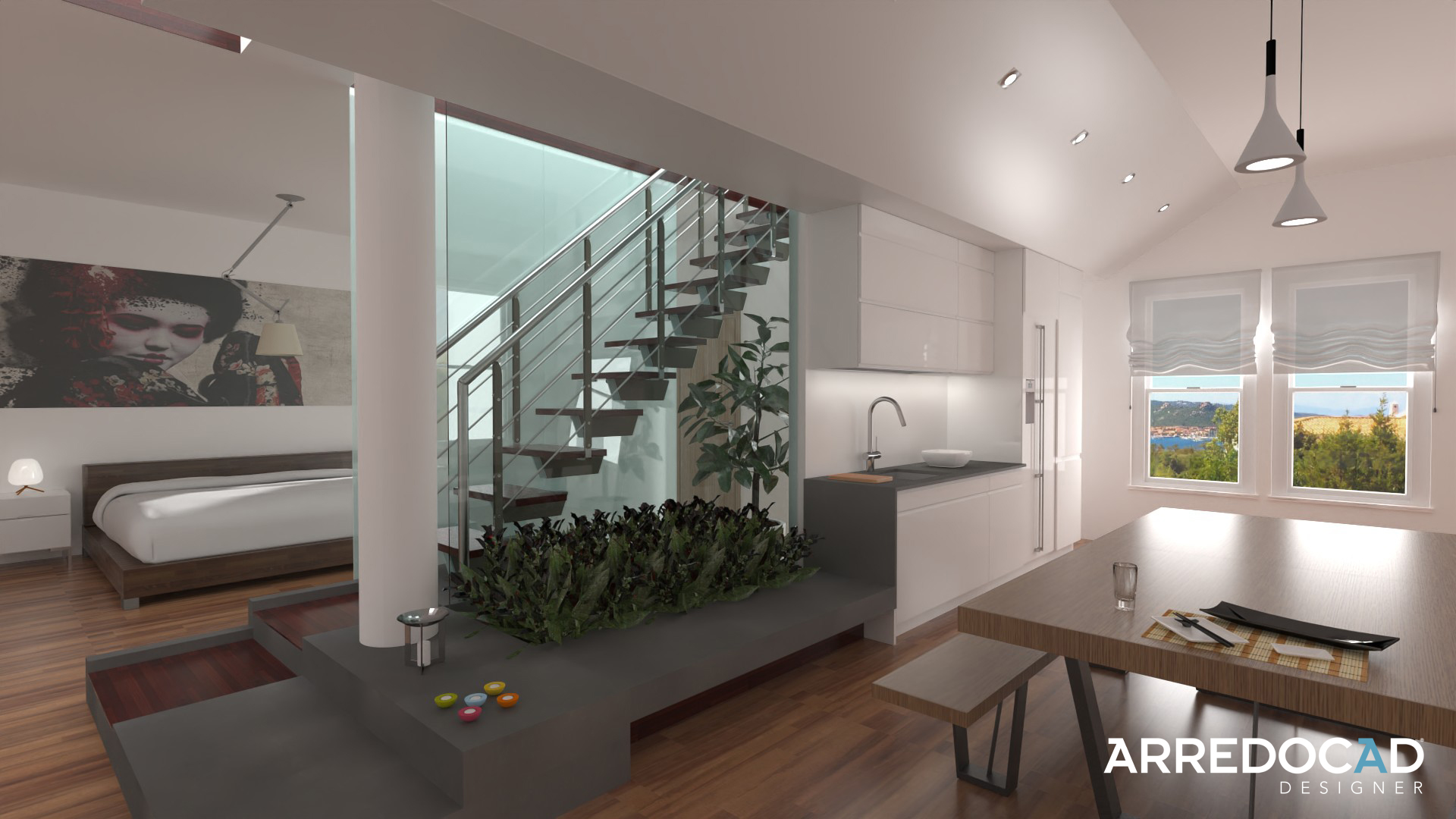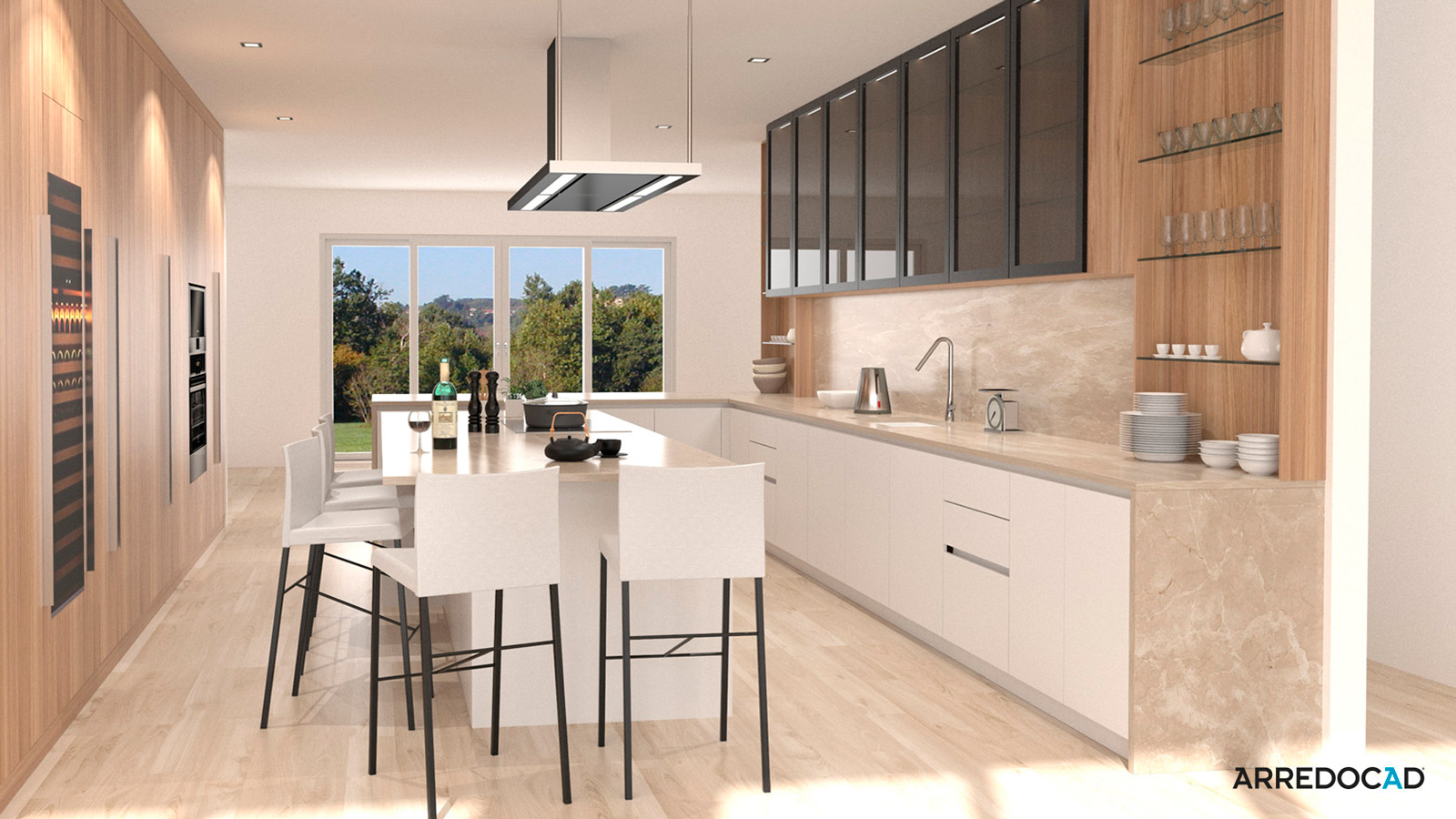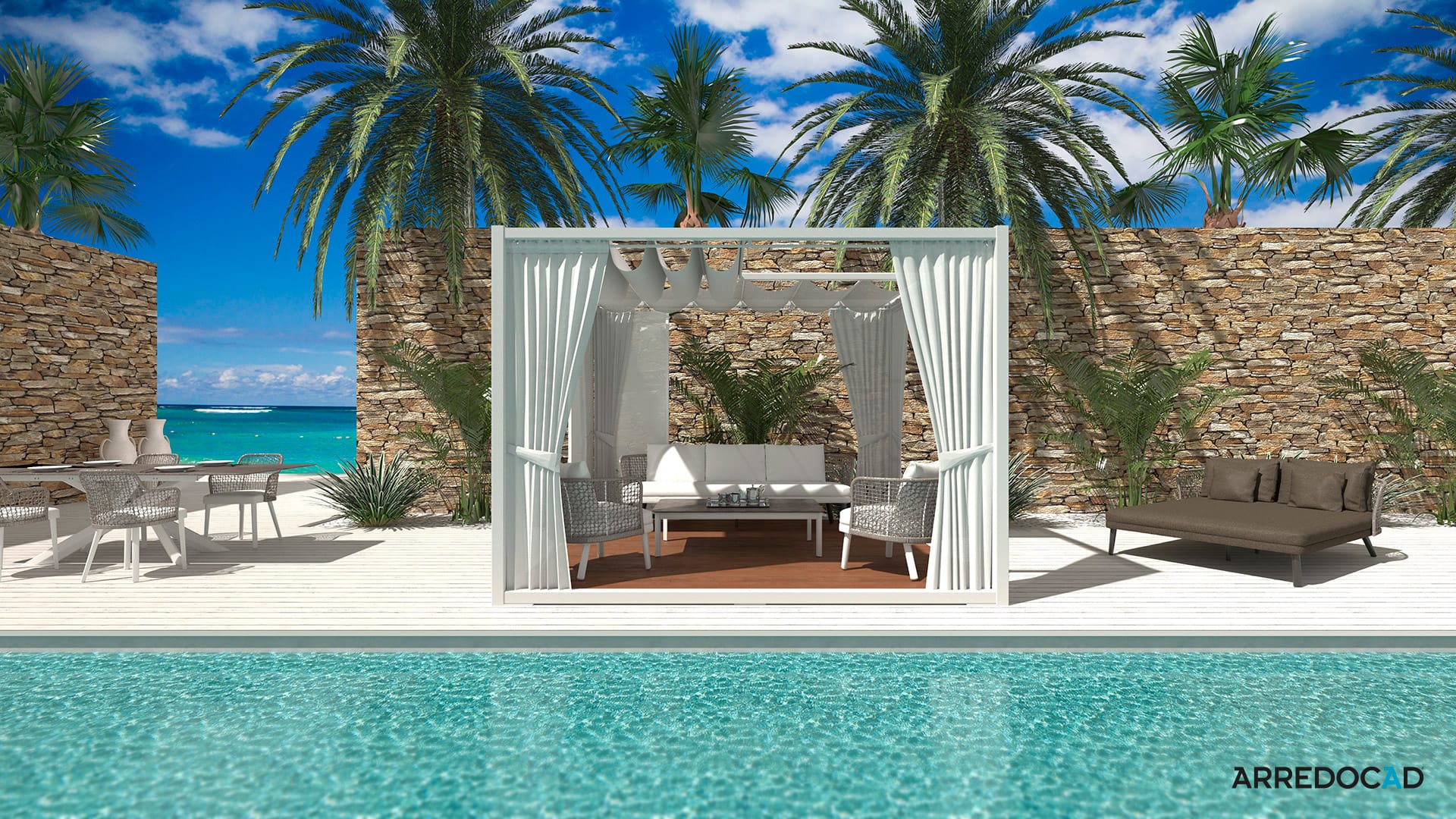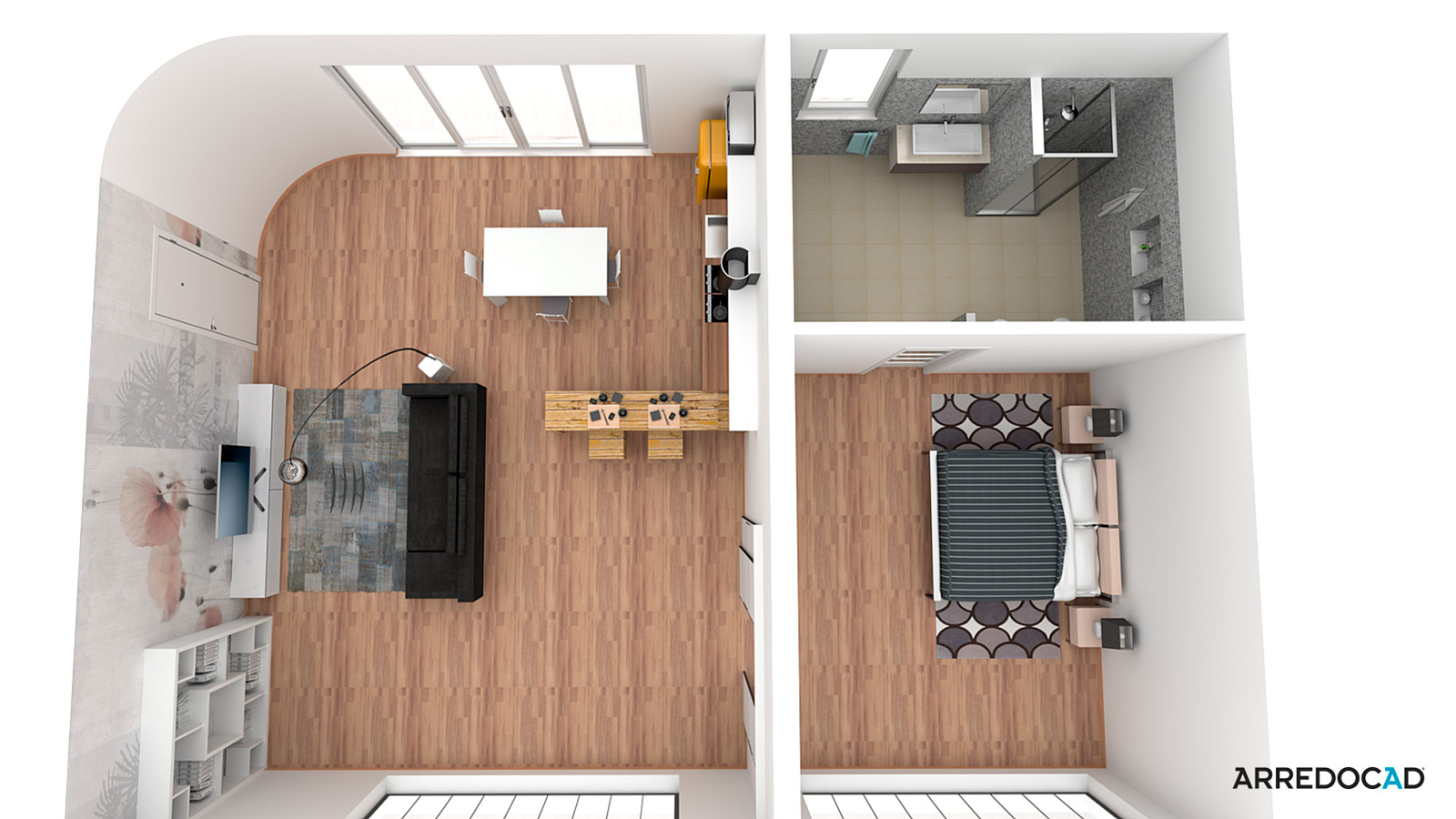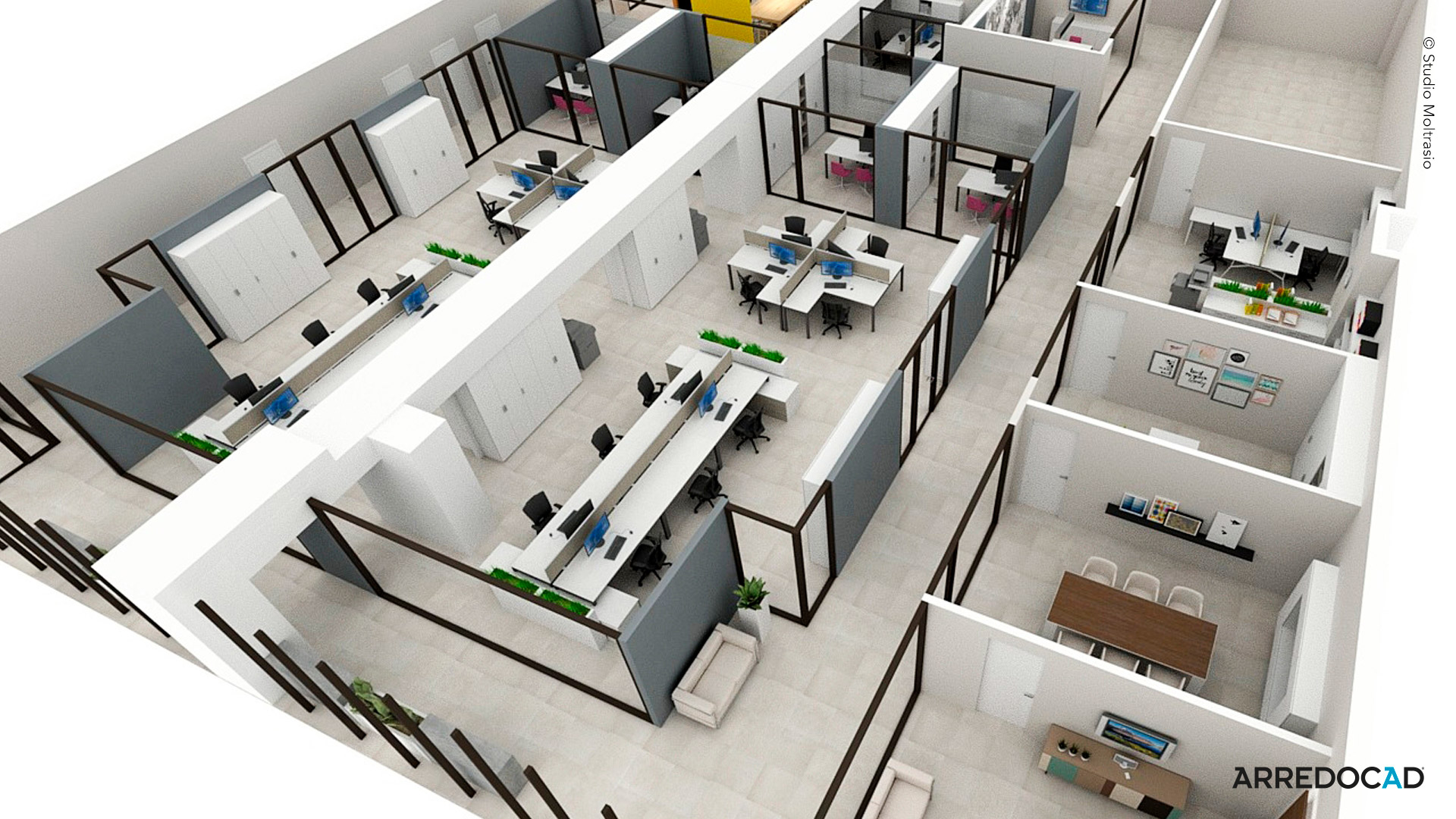 Contract and hotel design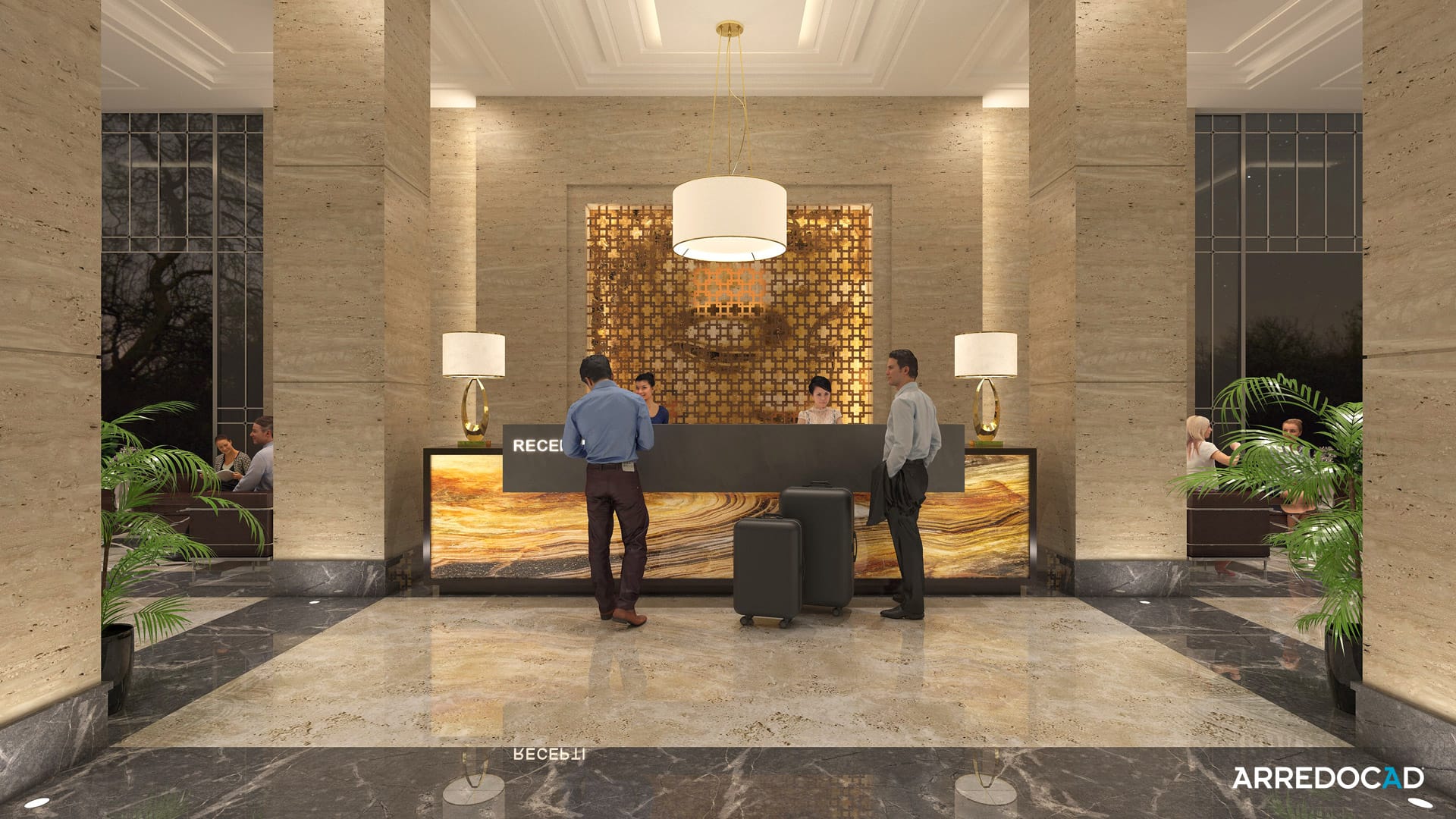 Contract and hotel design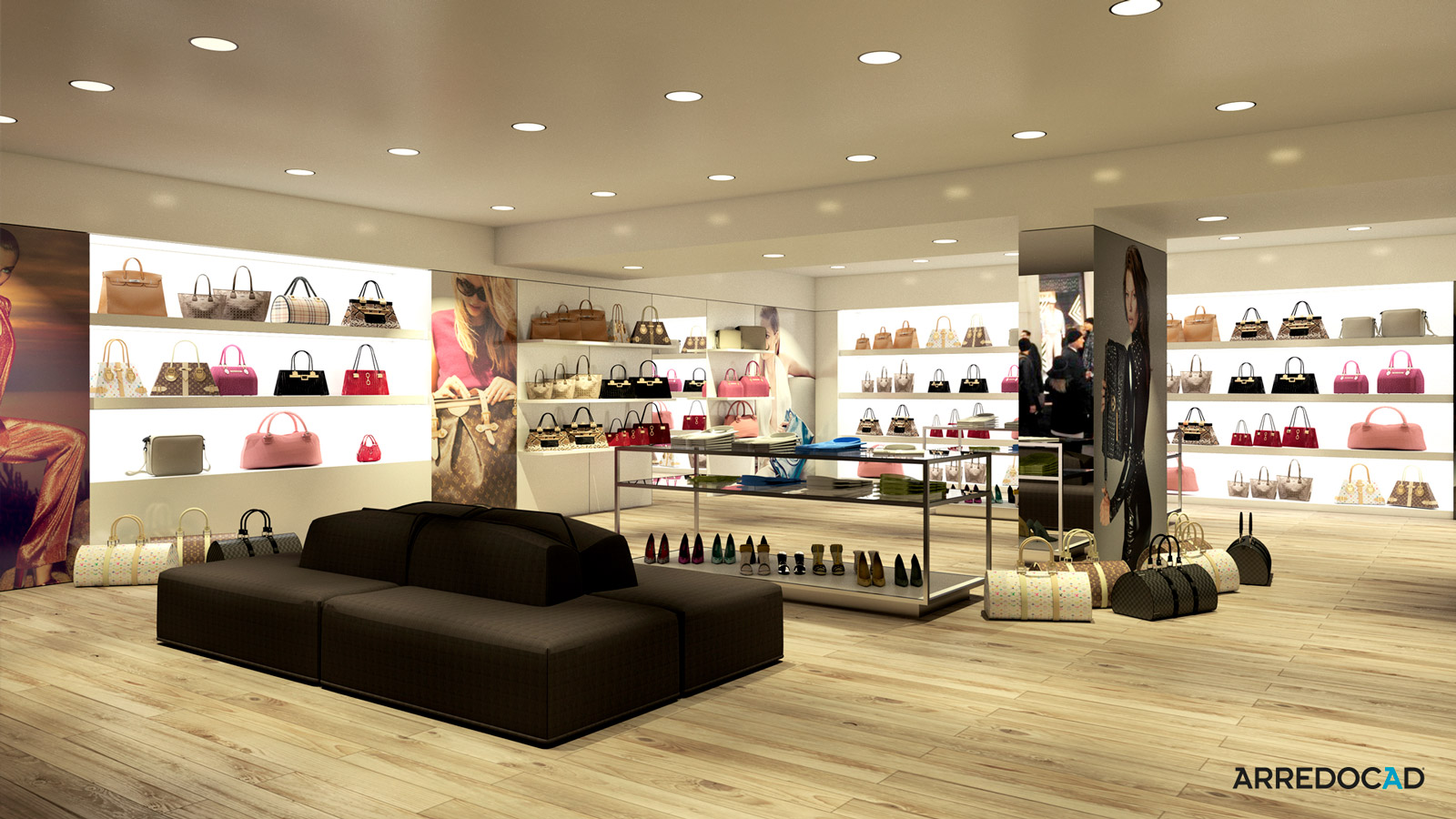 Fitting of shops, shop windows and Offices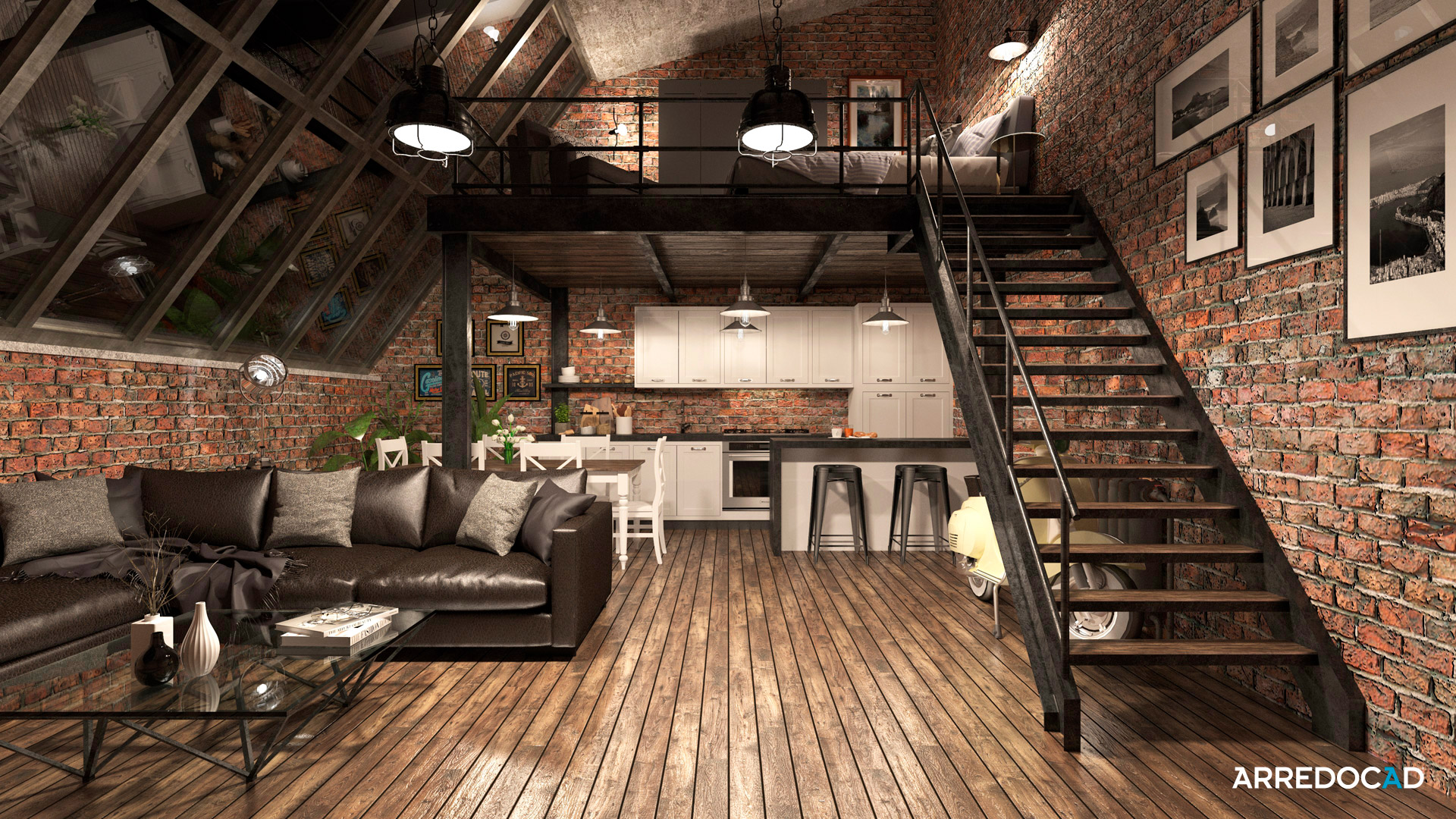 How customers succeed with ArredoCAD
Read customers stories on how they use ArredoCAD.
ArredoCAD is an application that offer many advantages; according to our working experience, I would say the possibility to use a series of tools like virtual tour, panoramic rendering or the creation of videos that allow us to fully meet the needs of our customers.
We started to use ArredoCAD in 2010 mainly to use just one tool capable to substitute the various software provided by furniture producers. From the beginning, ArredoCAD seemed to us the best interior design software because it combines perfectly technical precision and easiness.
"The customers of our showroom in Brooklyn appreciate the variety of design solutions we offer.

They are able to see within minutes the renderings of our kitchens and any changes according to their wishes."
"ArredoCAD helps us throughout the sales process. The quick and easy rendering engine is perfect for us, whereas the updated library of famous brands, models and finishes complete our projects with the latest fashion trends."
Made in Italy: by designers for designers
ArredoCAD was created in Pesaro – one of the most important towns for Italian design. Back in 1995, William Andreani who used to work in furniture manufacturing met two pioneers in computer graphics Roberto Loppi, and Vittorio Mancini and that's how ArredoCAD was born.
Today, thanks to collaborations with prestigious partners that reflect the best interior design trends of the Italian design, ArredoCAD has become crucial as a selling tool to foster and promote your work.


ArredoCAD's most useful features in a nutshell

ArredoCAD is very helpful and flexible with the following benefits:
Real Time Render and Virtual Reality
3D high definition previews
Over 30,000 3D elements are constantly updated
Panoramic 360° rendering and easy to navigate Virtual Tour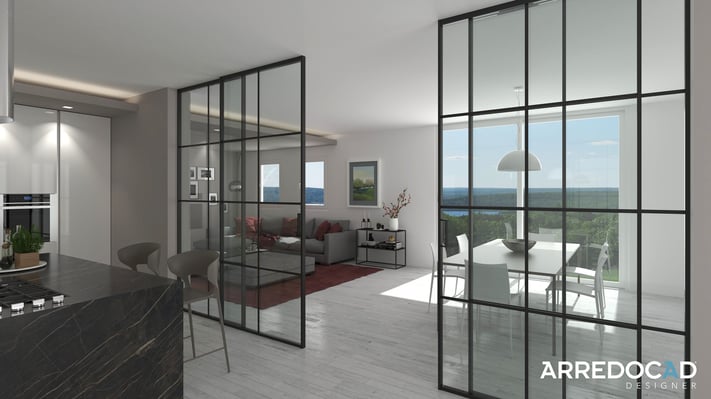 See ArredoCAD in action
Catch up with the latest news, events or case studies relating to ArredoCAD, find what interests you most.
Get ArredoCAD for 30 days.
Easy Fast Intuitive High level customization Vast 3D libraries Versatile

Choose the plan that's right for you and your team.