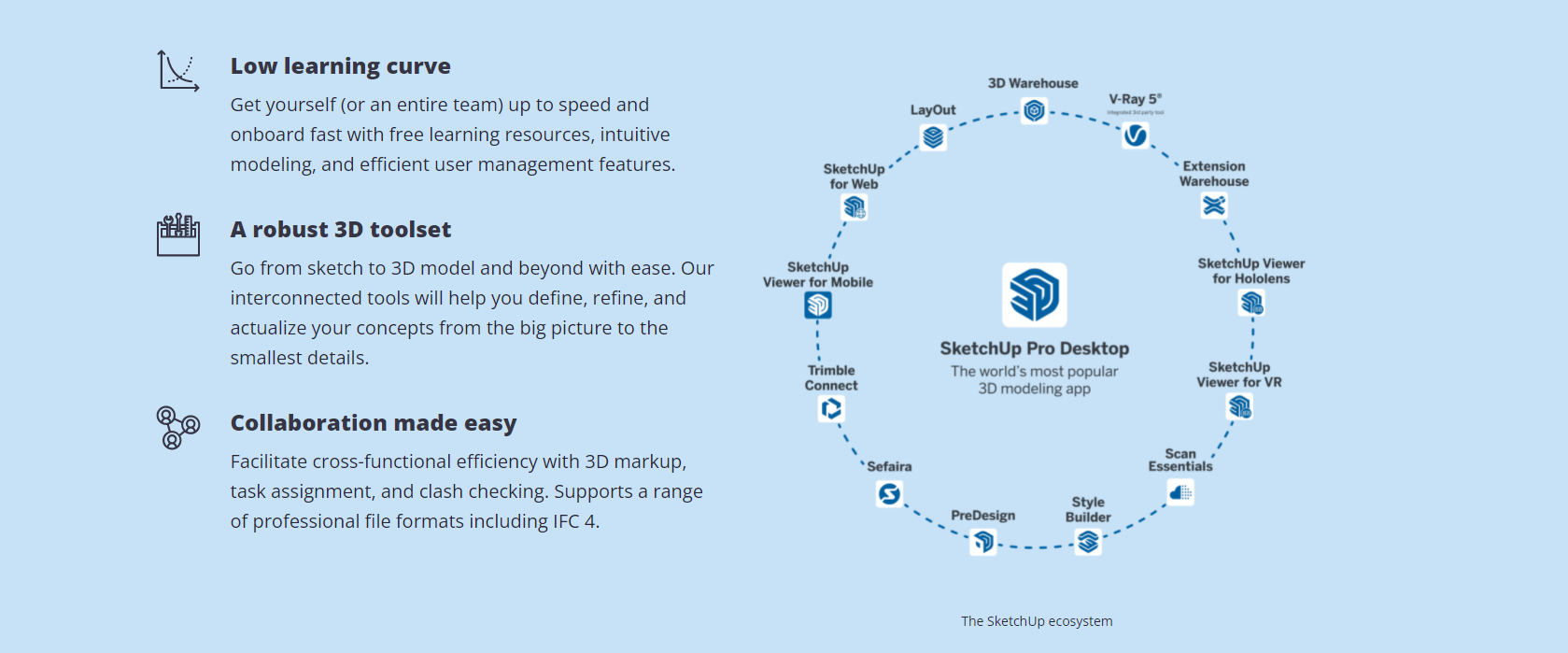 "The user-friendly interface and the easy and fast learning workflow of the software"
Dimitar P
Architectural Designer
"SketchUp is very easy to use and intuitive. simple interface with straight forward commends. It is useful for schematic models as well as professional projects"
User in Architecture & Planning
Mid-Market
"Sketchup is the most easy-to-learn and easy-to-use 3D modeling software there is. Some people say that it not as professional as other 3D software. But it's certainly not the case. If you learn most of its capabilities, you'll be able to model in a very accurate and precise way. Even when requiring construction or fabrication documentation, it gets the job done."
User in Construction
Small-Business
"It is a great tool, very easy to use and friendly, its use is very practical to use when you have a project idea, it allows me to develop impeccable designs, detailed and very constructive layouts, generate documentation and create 3D designs, it offers ease to learn. Unlike other programs, it is excellent at representing reality very closely."
Denise A
Architect, GP BIM, Researcher and Teacher
Ready to Try?
Whether you're just beginning your 3D journey or you're a SketchUp ninja, get started for free today.
SketchUp -
30 Day Trial
Create professional work with our most robust tools - free for 30 days!
You will get:
SketchUp desktop client and premium web modeler

2D Documentation

VR model viewing

... and much more ...
Fill in your details below to get your SketchUp Free Trial