V-Ray for Sketchup - The ultimate visualization solution
V-Ray for SketchUp is a 3D rendering software that combines real-time and photoreal rendering — all in SketchUp. From beginner to pro, V-Ray has all the tools you need to visualize your SketchUp projects from start to finish.
See your designs in real-time.
Seeing your Sketchup designs in real-time has never been easier. Now with V-Ray Vision, you can visualize your designs in real-time while you work in SketchUp. Move around your model, apply materials, set up lights and cameras — all in a live real-time view of your scene.
V-Ray is the ultimate power-up for SketchUp.
V-Ray and SketchUp are the perfect team. SketchUp is the world's most widely used 3D modeling software for architecture and design. And V-Ray is the world's #1 rendering software for architectural visualization. The two together are the perfect combo to take your designs to the next level.
Go beyond rendering.
V-Ray 5 for SketchUp lets you do more in your renderer than ever before. See your designs in real-time with V-Ray Vision*. Light scenes automatically with Light Gen. Relight your renders instantly with Light Mix. And fine-tune and finish your images without a separate app.
"V-Ray for SketchUp is easy to use and delivers great results. You can use it to make anything – from 3D diagrams to high-quality images – the possibilities are up to you."
David Santos
Lead, LAB Visualización
""It doesn't take long for us to get newstaff up and running with the SketchUp and V-Ray workflow.""
Alex Hogrefe
""In my case, SketchupPro + V-Ray was definitely a smart investment, I can't imagine doing my job without it.""
Hrvoje Ljubičić
Interior designer and custom furniture builder
EASY TO USE
Easy to learn, easy to use. V-Ray for SketchUp is designed to get you up and running in no time.


QUALITY
V-Ray lets you create the highest quality renders possible – directly in SketchUp.


POWER
V-Ray gives you the power to render anything and everything – from quick design models to your most detailed 3D scenes.
SPEED
Render fast, design faster. V-Ray for SketchUp lets you spend more time being creative and less time waiting.
CREATIVE CONTROL
Focus on design, with a full suite of creative tools for lighting, shading, and rendering.
THE INDUSTRY STANDART
95 of the top 100 architecture firms in the world render with V-Ray every day.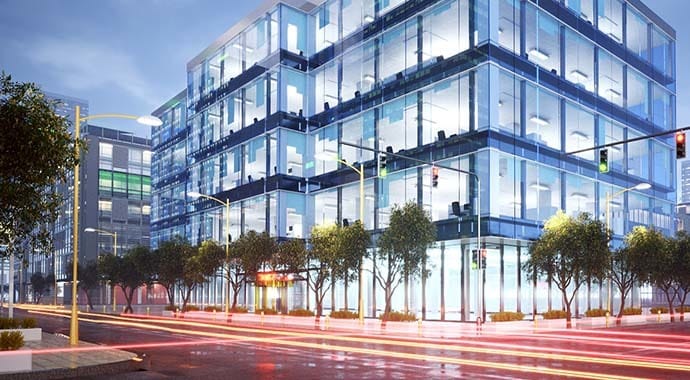 CPU, GPU & HYBRID RENDERING
V-Ray comes with two powerful rendering engines. You can choose between super-fast GPU and CPU or Hybrid rendering to best suit your project needs and requirements.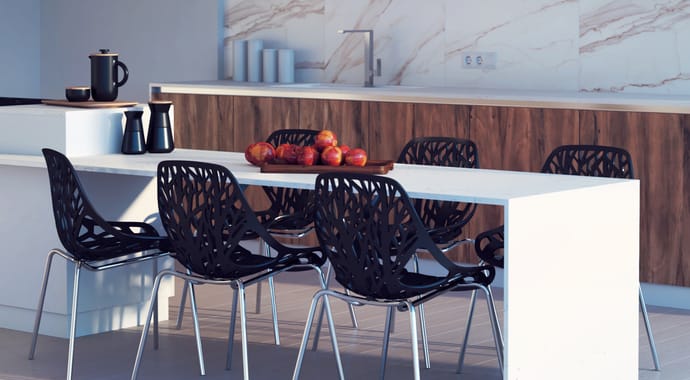 DENOISER
Remove noise and dramatically cut the render times. With V-Ray Denoiser, you can denoise each render element in post-production. And with the NVIDIA AI Denoiser, V-Ray delivers instant feedback with less noise, while you design interactively.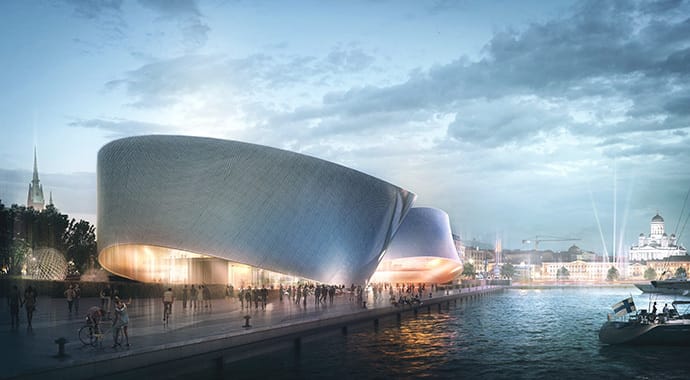 INTERACTIVE RENDERING
Render interactively while you design. Fine-tune lights and materials and see the results right away. View the render result directly in the SketchUp viewport.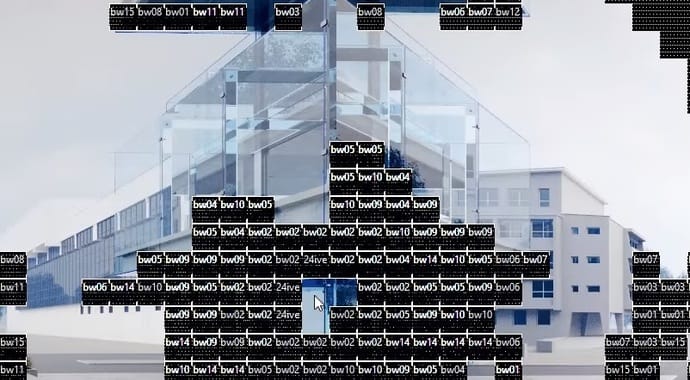 V-RAY SWARM
Powerful and scalable distributed rendering system that's simple and fast. Get an extra speed boost with V-Ray Render nodes.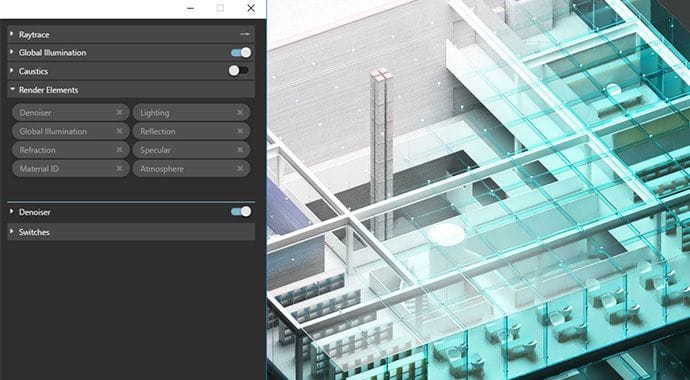 RENDER ELEMENTS
Choose from many unique beauty, utility, and matte passes to give you more control over your rendered images in compositing.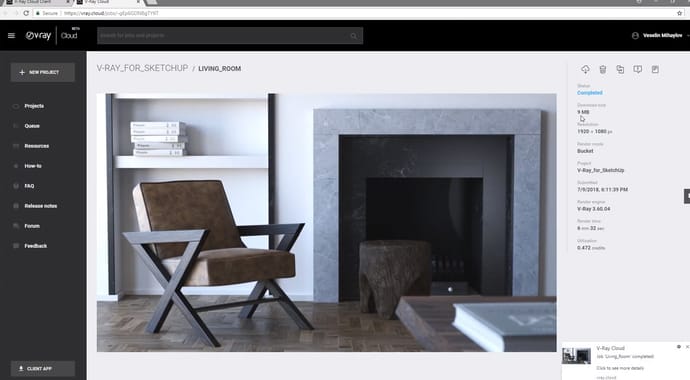 CHAOS CLOUD
No hardware to configure. No virtual machines to set up. Click render and Chaos Cloud takes care of the rest.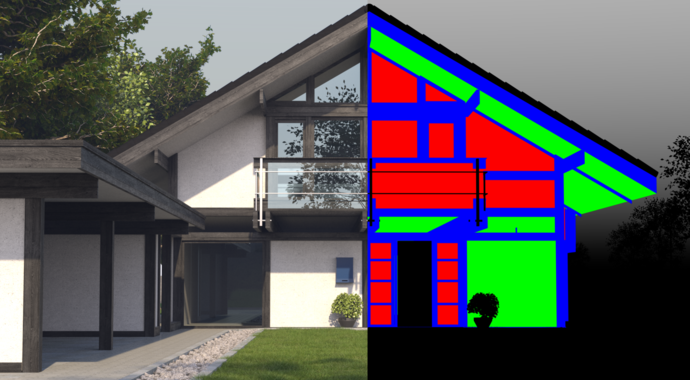 CRYPTOMATTE RENDER ELEMENT
Аutomatically generates and stores object- or material-based masks. It's perfect when you need to accurately select objects in post-production.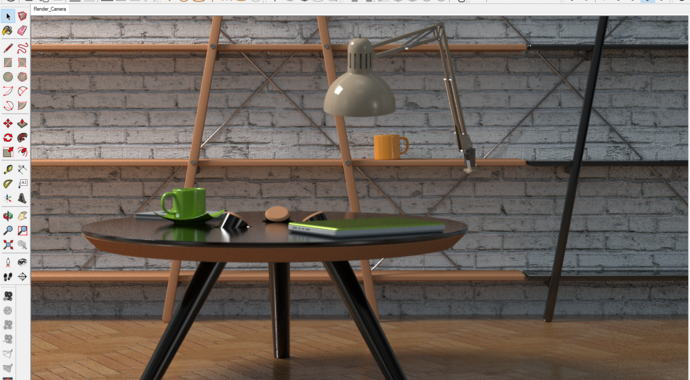 VIEWPORT RENDERING
This is an overlay on top of SketchUp's viewport. It is rendered interactively and if scene changes are made, updates the rendered result.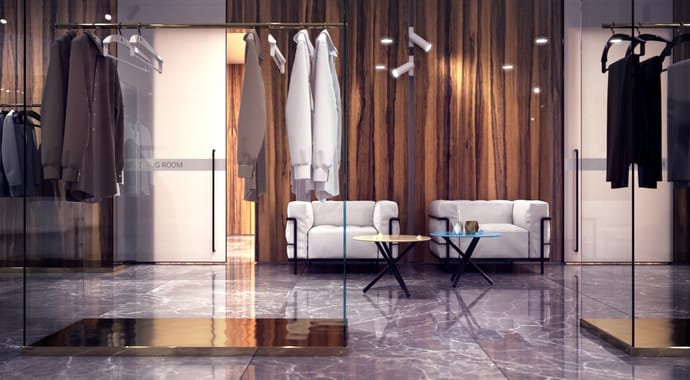 SMART ASSET EDITOR
Create, edit, and manage all of your assets including lights, materials, textures, geometry, and render elements all in one place. All assets are structured in an intuitive folder structure.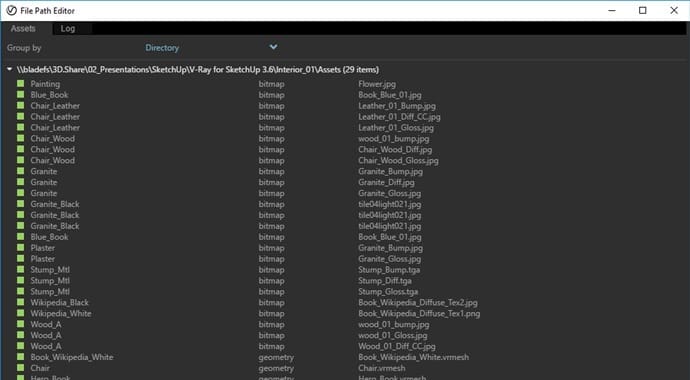 FILE MANAGER
Manage all of your scene files in one place. Set file paths, create scene archives, and keep track of assets like textures, IES files, and proxy objects.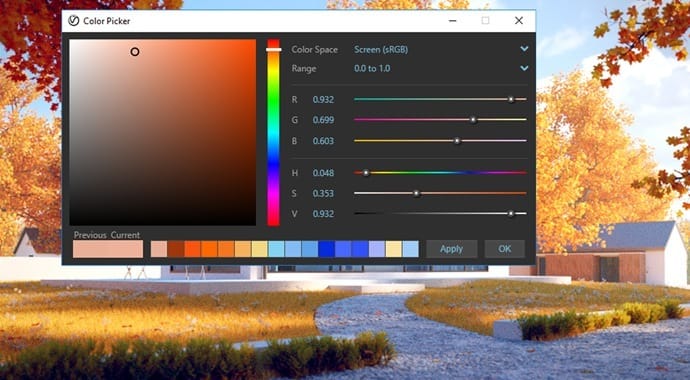 V-RAY COLOR PICKER
A powerful color picker, which provides RGB color values and a corresponding Kelvin temperature slider allowing you to save and modify temperature values for every color slot.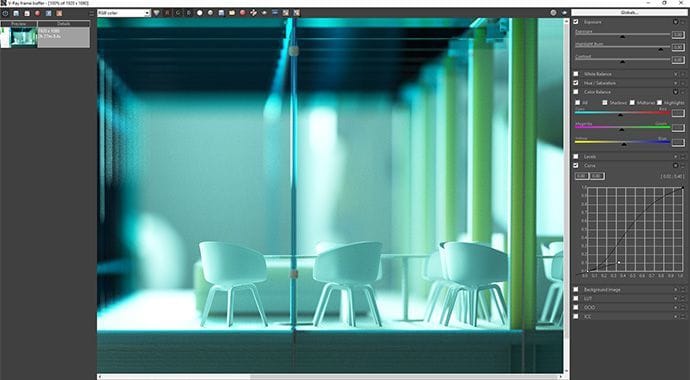 FRAME BUFFER
Track render history and fine-tune color, exposure, and more, directly in V-Ray's frame buffer.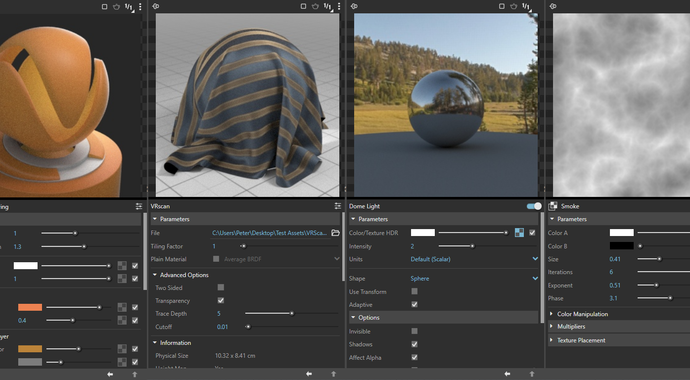 UNIVERSAL ASSET PREVIEW
Preview your materials, lights, textures, and render elements in a single viewer. Observe how parameter changes affect the appearance of the asset in a specific isolated setting.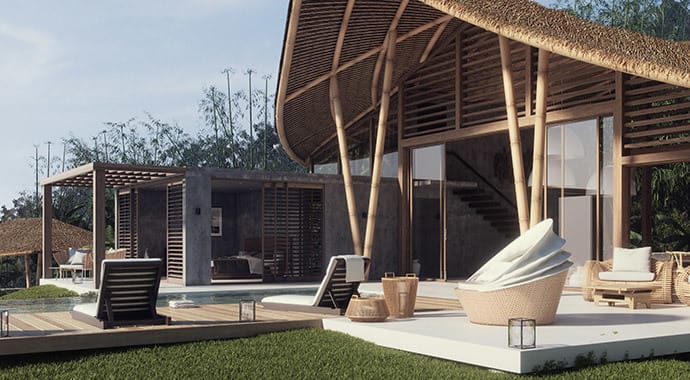 SUN & SKY
Simulate realistic daylight for any time and any location. SketchUp sun animation is supported.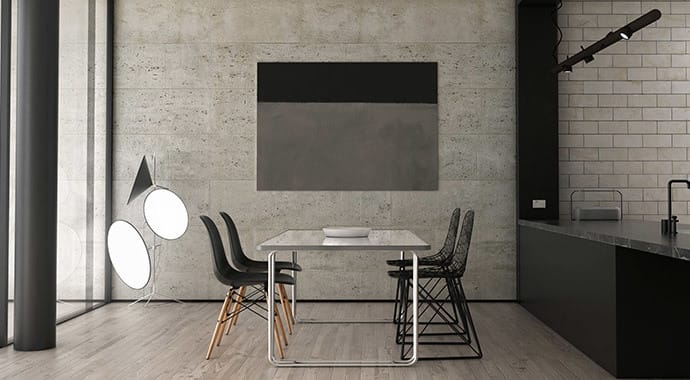 GLOBAL ILLUMINATION
Render photorealistic rooms and interiors with powerful and fast global illumination.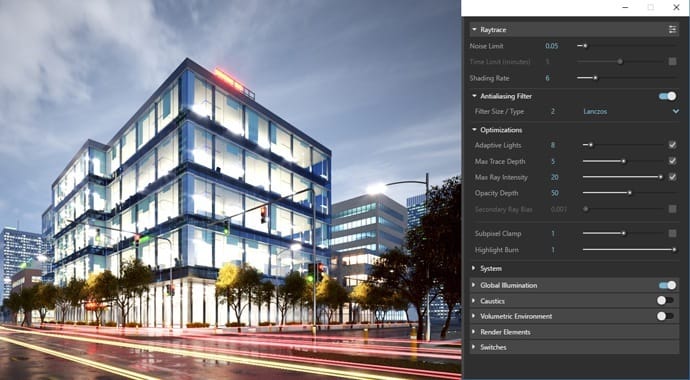 ADAPTIVE LIGHTS
For scenes with lots of lights, the new Adaptive Lights mode can help you speed up render times by up to 7x.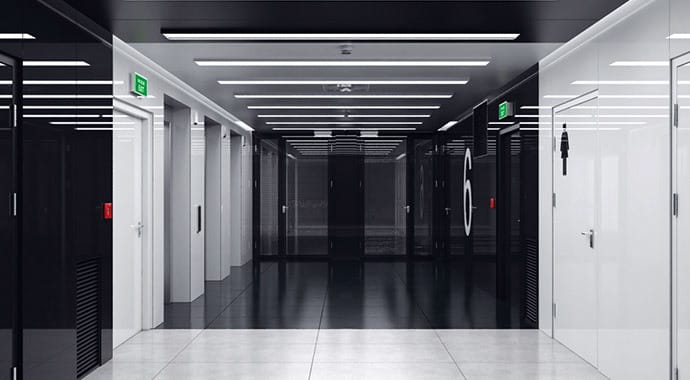 ACCURATE LIGHTS
Render any type of natural or artificial lighting with a wide range of built-in light types.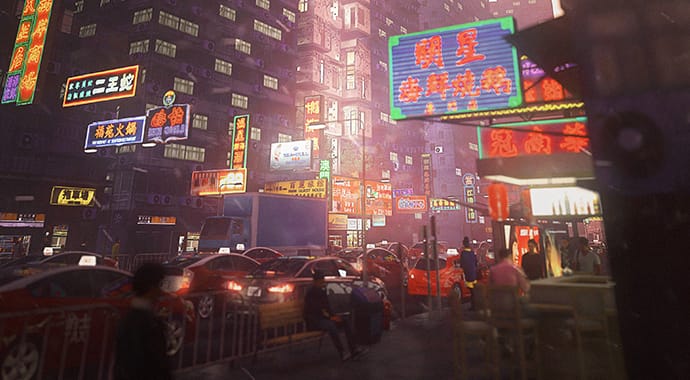 MESH LIGHT
Emit light from any scene object to simulate real-world custom light shapes.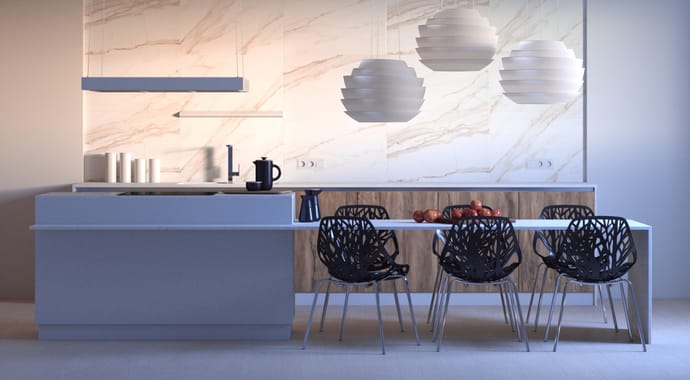 ADAPTIVE DOME LIGHT
Render faster, cleaner, and more accurate image-based lighting that's up to 7x faster. The new Adaptive Dome Light also removes the need to set up Portal lights for interiors.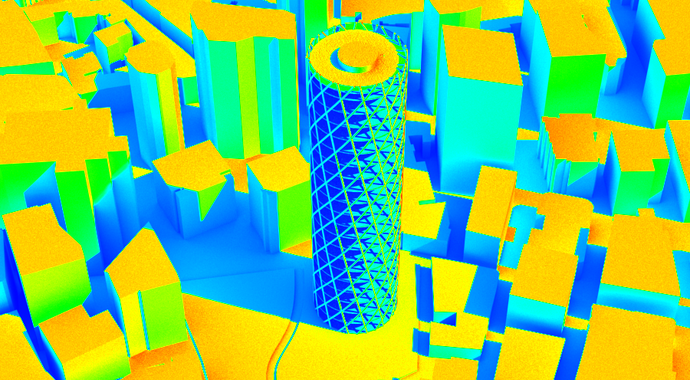 LIGHTING ANALYSIS TOOL
The new Lighting Analysis render element makes it easy to visualize the real-world illumination (Lux) values of any scene.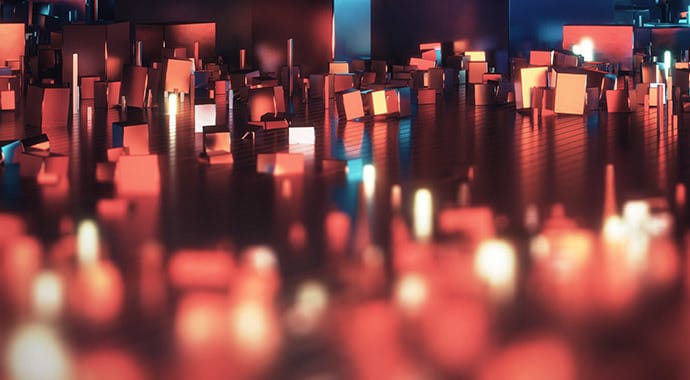 REAL-WORLD CAMERA
Work like a photographer, with controls for exposure, white balance, depth of field, and more.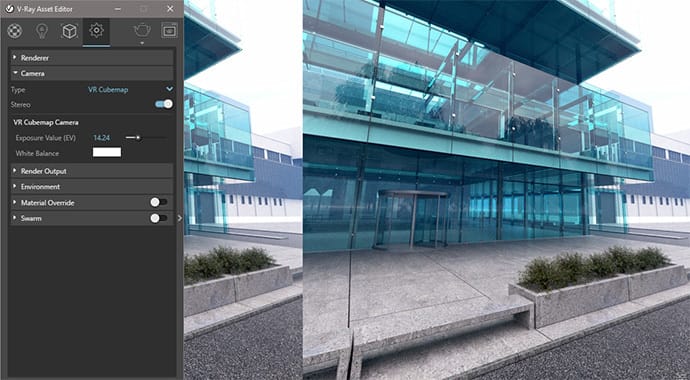 VIRTUAL REALITY
Render VR-ready content for popular virtual reality headsets with the help of the VR Camera types in Stereo mode.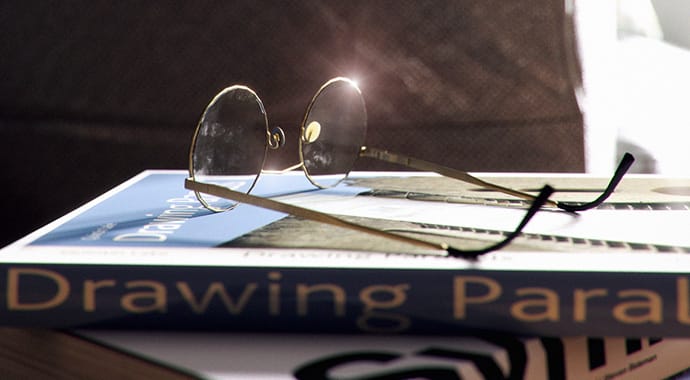 INTERACTIVE LENS EFFECT
Instantly add GPU-accelerated glare, bloom, and procedurally generated dust and scratches for added photorealism. Fine-tune lens effects interactively while you render.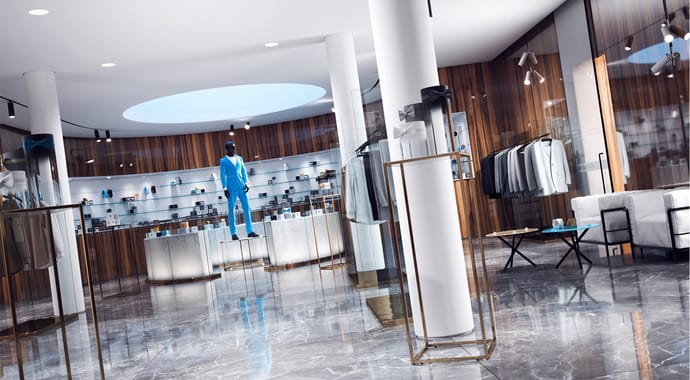 AUTOMATIC EXPOSURE & WHITE BALANCE
Capture the perfect exposure every time. The new Auto Exposure and Auto White Balance camera controls make rendering as simple as point and shoot.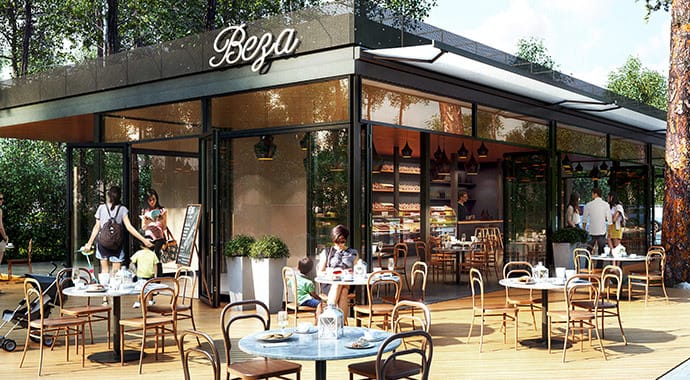 MATERIALS
Create great-looking materials or select from 500+ readily available ones in the asset library.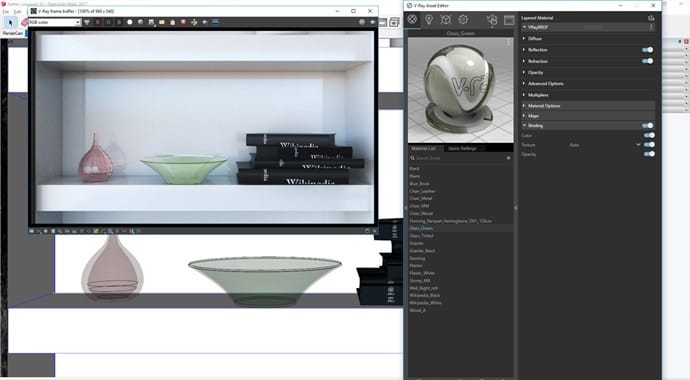 MATERIAL VIEWPORT DISPLAY
Get an accurate preview of your V-Ray materials in the SketchUp viewport.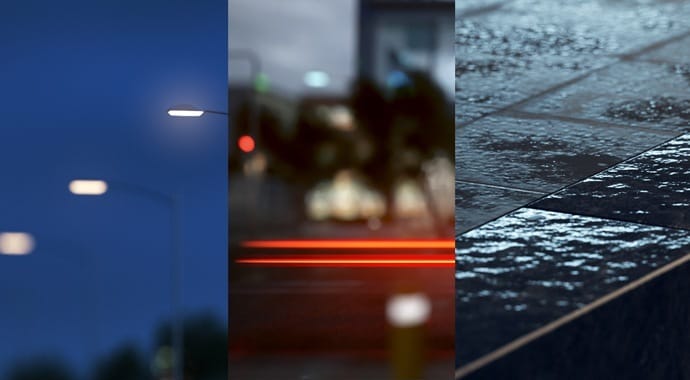 TEXTURE MAPS
Create realistic and unique shaders using any texture map or one of V-Ray's many built-in procedural textures – Gradient, Temperature, Tri-Planar, etc.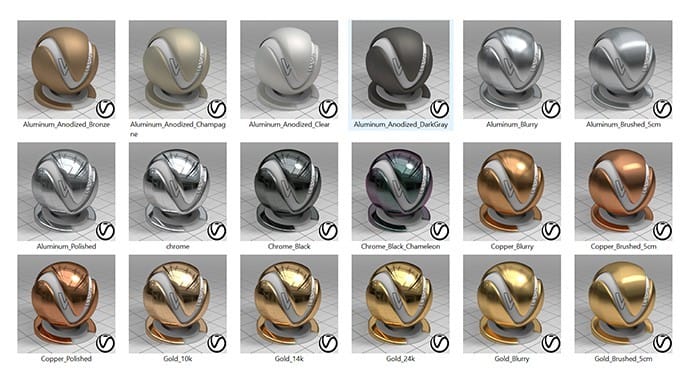 VRSCANS
1000+ scanned materials. Import and render directly in V-Ray.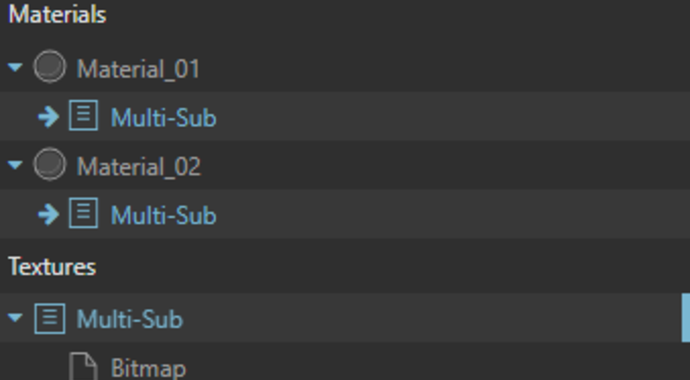 TEXTURE INSTANCING
Map multiple material parameters with the same source texture to simplify the shader structure and management.
Atmospheric Effects and Geometry Management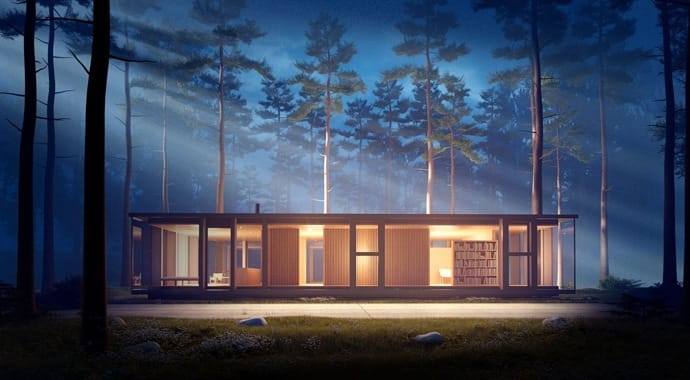 ENVIRONMENT FOG
Quickly add realistic atmospheric depth and haze and use true 3D fog with realistic light scattering.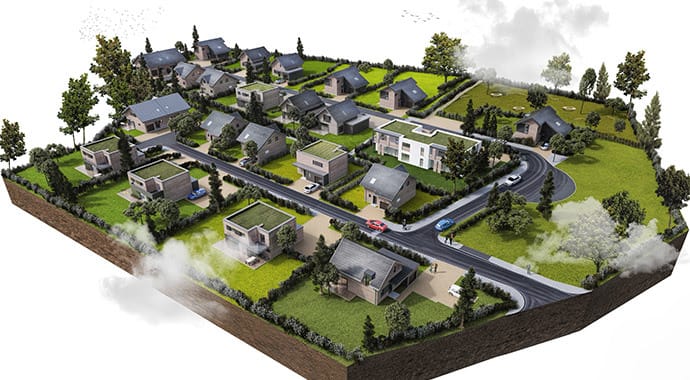 PROXY OBJECTS
Bring more detail to your project with memory-efficient proxy models of complex objects like grass, trees, cars, and more, or use animated proxy objects for walking people or trees blowing in the wind.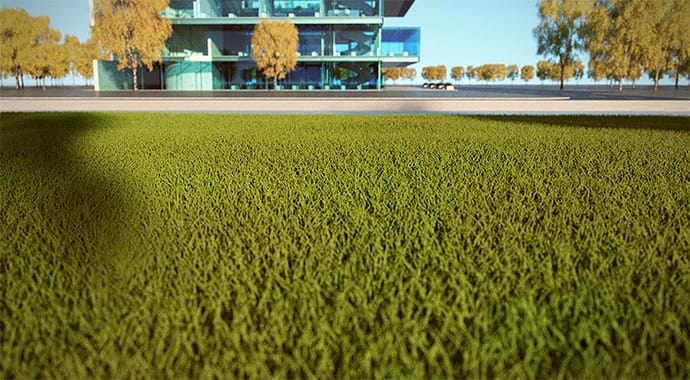 GRASS
Create realistic grass, fabrics, and carpet with V-Ray Fur.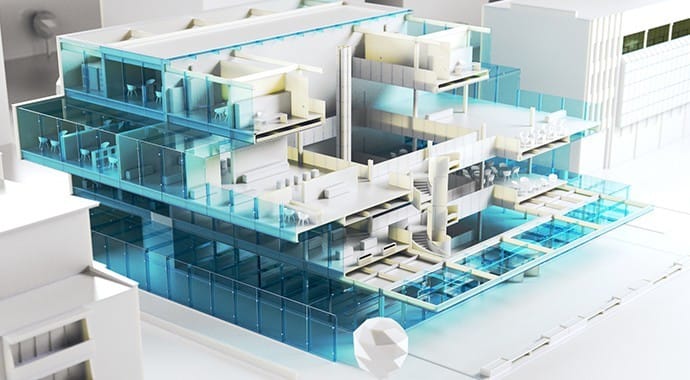 SECTION CUTS & CLIPPER
Easily create quick cutaways and section renders with V-Ray Clipper. Convert any scene object to a clipper.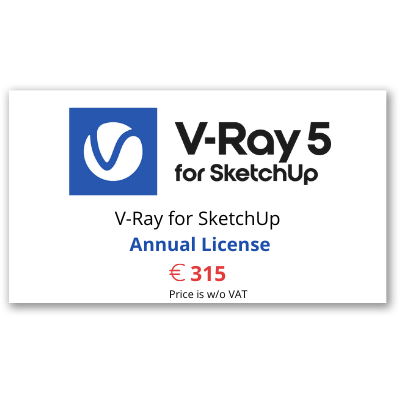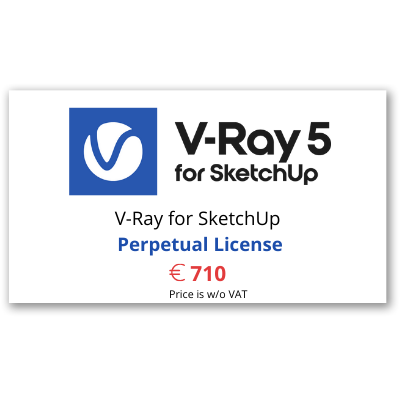 Free 3D content collection for architects and designers.
Chaos® Cosmos is a universe of smart content - with hundreds of high-quality models and HDRI skies that work perfectly with your V-Ray projects.
BEST PRACTICES | See how V-Ray is used daily
LEARN SMART | Catch up with the latest industry news
Join our community in social media
Follow us to stay ahead with industry news and exclusive content