The best tool for any job
SketchUp is an easy-to-use 3D modeler that lets you think through and pre-build projects on the computer before you tackle them in real life.
SketchUp Woodwork Plugin
OpenCutList is one of the most valuable woodworking tools in SketchUp and is freely available in the Extension Warehouse. This useful woodwork plugin creates a cutting chart for furniture production, optimizes the workflow and makes it possible to calculate the consumed material. Watch out webinar record and learn how to get a cut-list from your SketchUp model!
EASY TO USE
Easy to learn, easy to use. SketchUp is designed to get you up and running in no time.
QUALITY
SketchUp blends smoothly the joy of drawing by hand and the ease of super-smart 3D modeling software.
POWER
SketchUp gives you the power to model anything and everything – from quick design models to your most detailed 3D scenes.
SPEED
Think fast, design faster. SketchUp lets you spend more time being creative and less time modeling. Even on the go.
CREATIVE CONTROL
Focus on design to tell the whole story, with hundreds of professionally-developed extensions at your fingertips.
THE INDUSTRY STANDART
Ready to gain a new perspective? A great idea can be its best with the right technology.
SketchUp Woodworking Plugins
Add new tools and features directly into SketchUp with hundreds of apps for rendering, drawing, productivity, energy analysis, and more. Extension Warehouse is fully integrated with SketchUp Pro. You can download, install, and manage the apps you need from within the desktop client. Many extensions solve specific drawing pain points or improve industry-specific workflows. Whatever you require, you'll find an app to get the job done.
Check out the webinars for some of the woodworking and furniture design plugins:
"As an interior designer and custom furniture builder, SketchupPro has become an essential tool for me, the same as any power tool that I'm using every day. ..."
Hrvoje Ljubičić
"Really like SketchUp and V-Ray, but one minus I would give for SketchUp Warehouse because there are still some really bad models with lots of hidden geometry and have an inappropriate name so sometimes you can find bed among flowers for example."
Vedrana
"Excellent, fast workflow, great new features, and attributes!"
Ana
"SketchUp is great and only one tool, that I'm drawing with around 10 years…combined with V-Ray it is pure joy to see results after sketching! ..."
Zeljko
"Extremely easy to learn and use. Definitely my favorite tool. I strongly recommend it for Interior designers and Architects."
Deyan Evlogiev
START LEARNING | Find out what you can do with SketchUp in 5 minutes
SketchUp Pro Key Features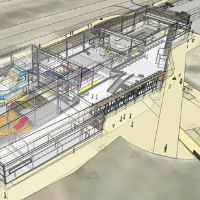 3D Modeling
The most intuitive way to design, document, and communicate your ideas in 3D.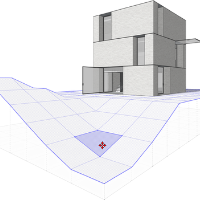 Iterate in 3D
This year, we focused on data structures and modeling behaviors to use software that boosts your ability to crank out those stunning design projects.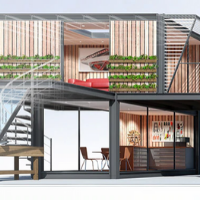 Accurate, detailed models
Accuracy from the beginning is key. SketchUp enables you to design, define, and plan in all stages of the project.
SketchUp Pro Key Features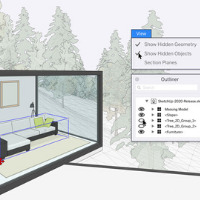 Interoperability
SketchUp plays well with all of the other tools in your design toolbox.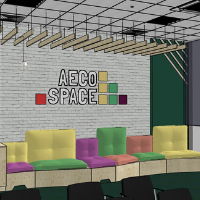 Customization
Customize the look and feel of any project's style to make it your very own.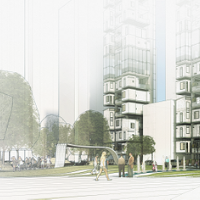 Extensibility
Use the Extension Warehouse to make SketchUp exactly what you need it to be.
SketchUp Pro Key Features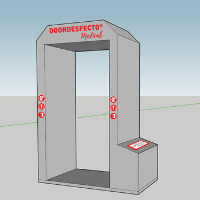 Objects
Work smart and work fast with SketchUp's objects.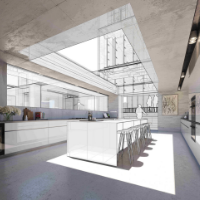 Generate Reports
Get stakeholders all the details they need to get the job done.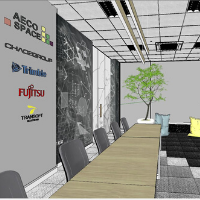 Inferencing
This isn't SketchUp's first rodeo. SketchUp uses inferencing to make accuracy and speed a cinch.
SketchUp Pro Key Features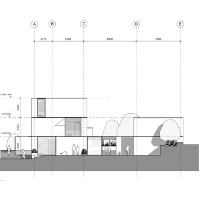 LayOut
LayOut helps you show your client or partner that you've captured what you have discussed, and move the project forward confidently.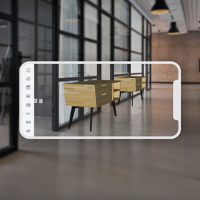 SketchUp Viewer
Work doesn't happen exclusively at the office anymore. Sign off on changes, collaborate with remote colleagues, and get work done in today's world.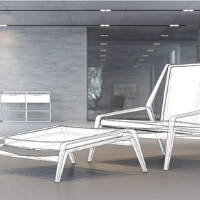 3D Warehouse
Need the perfect couch to provide context to your project? Download someone else's model, add it to your project and keep cruisin'.
LEARN FAST | SketchUp tutorials for beginners
TOP RECOMMENDATIONS from top experts
Ivan Borov
Interior Designer | 3Dea Design Studio
SketchUp is my "Swiss army knife" for Design. In our studio, we use it every day. It simplifies work-flow in many ways. We use it for plot & survey, design ideas, concept sketches, mock-ups, etc. I'm using a licensed product because I really respect the work of the SketchUp team, besides – you have great customer support.
Stoyan Nachev
Landscape Architect | Viridis Landscape Architects
In our practice, we use SketchUp on daily basis. It allows us to execute our ideas with great quality and speed. Thanks to LayOut we create documentation, based directly on the 3D model. Furthermore, V-Ray for SketchUp is an amazing addition when we need photorealistic renderings.
Teodor Rachev
Interior Designer | Creative Industries Academy
Simple, efficient, powerful, and with no quality compromises. SketchUp is the ultimate creative machine. It gives you the opportunity not only to be as precise as you need to be in your architecture work but also can help you unleash your creativity. I believe there is no faster and funnier way to visualize ANYTHING.
PRESENT | Learn how LayOut helps you show your client or partner that you've captured what you have discussed, and move the project forward confidently.
LEARN SMART | Catch up with the latest industry news
Join our community in social media
Follow us to stay ahead with industry news and exclusive content