Archviz
Discover the Exciting New Features of Twinmotion 2023.2!
Experience the next generation of real-time architectural visualization with Twinmotion 2023.2!
---
Exciting news! We are delighted to share that Twinmotion 2023.2 is now accessible to both commercial and educational users. Get ready to explore a host of amazing new features in this latest release. Here's a sneak peek at what's in store:
Lumen real-time GI
At the top of the list of highly anticipated additions in this latest release is Lumen, the dynamic global illumination and reflections system of Unreal Engine 5. Lumen is a game-changer, allowing indirect lighting to dynamically adjust to changes in direct lighting or geometry. For instance, as the sun's position changes throughout the day or when you open an exterior door, Lumen seamlessly adapts, resulting in unprecedented realism for real-time applications. What's more, you can now create stunning stills and videos that rival path-traced quality, but in a fraction of the time.
We know how eagerly you've been awaiting Lumen since its reveal in UE5, and we're thrilled to finally put it in your hands with this release.
Animated file import (Early Access)
One highly sought-after feature that has been on many of your wishlists is the ability to import animated FBX, glTF, and GLB files, allowing you to create more immersive and realistic experiences. And with Twinmotion 2023.2, we are excited to offer you Early Access to this feature, allowing you to test out workflows and provide us with valuable feedback.
This new capability enables you to not only use your own animations but also leverage animated files from Sketchfab. Plus, we have some great news for you - there is now an option to keep the hierarchy intact when importing Sketchfab assets!
With Twinmotion 2023.2, you can bring in both static mesh and skeletal mesh animations, giving you the flexibility to choose between playing them through once or looping them. You can even delay the start of playback and trim the in and out points to fine-tune your animations. And for skeletal objects with multiple animations, you have the power to select which animation to play.
While there are still some limitations in this Early Access version, we are committed to continuously developing and refining this feature in future releases. Your valuable input will help us shape it into an even more powerful tool for creating stunning and engaging visual experiences.
So, don't wait any longer - dive into Twinmotion 2023.2 and unleash your creativity with animated files like never before!
Adobe Substance 3D material support
Additionally, Twinmotion 2023.2 introduces a groundbreaking feature that allows you to effortlessly import Adobe Substance 3D parametric materials in the SBSAR file format and store them in the Twinmotion library. Whether you've crafted these materials yourself using Substance Designer or sourced them from the extensive collection of material libraries available, the possibilities are endless.
What sets this feature apart is the level of control it offers. With all exposed parameters easily accessible in the Twinmotion Properties panel, you can manipulate every aspect of the material. Imagine being able to alter the stitching color and the main color of a fabric separately, or even adjust the stitch length to your liking. And the best part? Textures are instantly generated as you make tweaks, ensuring a seamless and immersive visual experience.
This remarkable addition showcases Twinmotion's commitment to empowering creators like you with the tools to bring your visions to life. So, get ready to elevate your designs with the unparalleled flexibility and realism of Adobe Substance 3D material support in Twinmotion 2023.2.
Enhanced scene authoring
This release brings exciting enhancements that will significantly improve your scene authoring experience. We all love it when things get faster and easier, right?
Firstly, prepare to be amazed as you can now effortlessly paint and scatter a wide range of asset types, including Sketchfab, Quixel, User Library, and most of the Twinmotion library assets. This means you can dress up your scene in record time, not just limited to vegetation like before.
And if you've ever found yourself struggling to position lights or shadow-casting objects that are outside the camera frame of your final media, causing you to constantly switch between the Media tab thumbnail and your viewport, we have great news for you. Introducing the new ability to preview the media camera view while editing the scene in a second, live view. This game-changing feature allows you to seamlessly make adjustments without any back-and-forth hassle.
With these enhancements, creating and perfecting your scenes in Twinmotion 2023.2 has never been easier or more efficient. Get ready to take your scene authoring skills to the next level!
And there's more…
Additionally, Twinmotion 2023.2 brings an exciting new feature called Local exposure, which replicates how your eyes naturally respond to different lighting conditions. This innovative feature preserves intricate details in shadows and highlights, making it particularly valuable for challenging high-dynamic-range scenes that encompass both dimly lit interiors and brightly illuminated exteriors within the same view.
Furthermore, this latest release includes enhancements to existing features. For instance, there is now path-traced transparency available for water, providing a more realistic representation. The weather particles have also been improved, resulting in enhanced rainy and snowy scenes that look even more authentic. Additionally, an optimized clear glass material has been introduced to optimize rendering speed.
Local exposure off :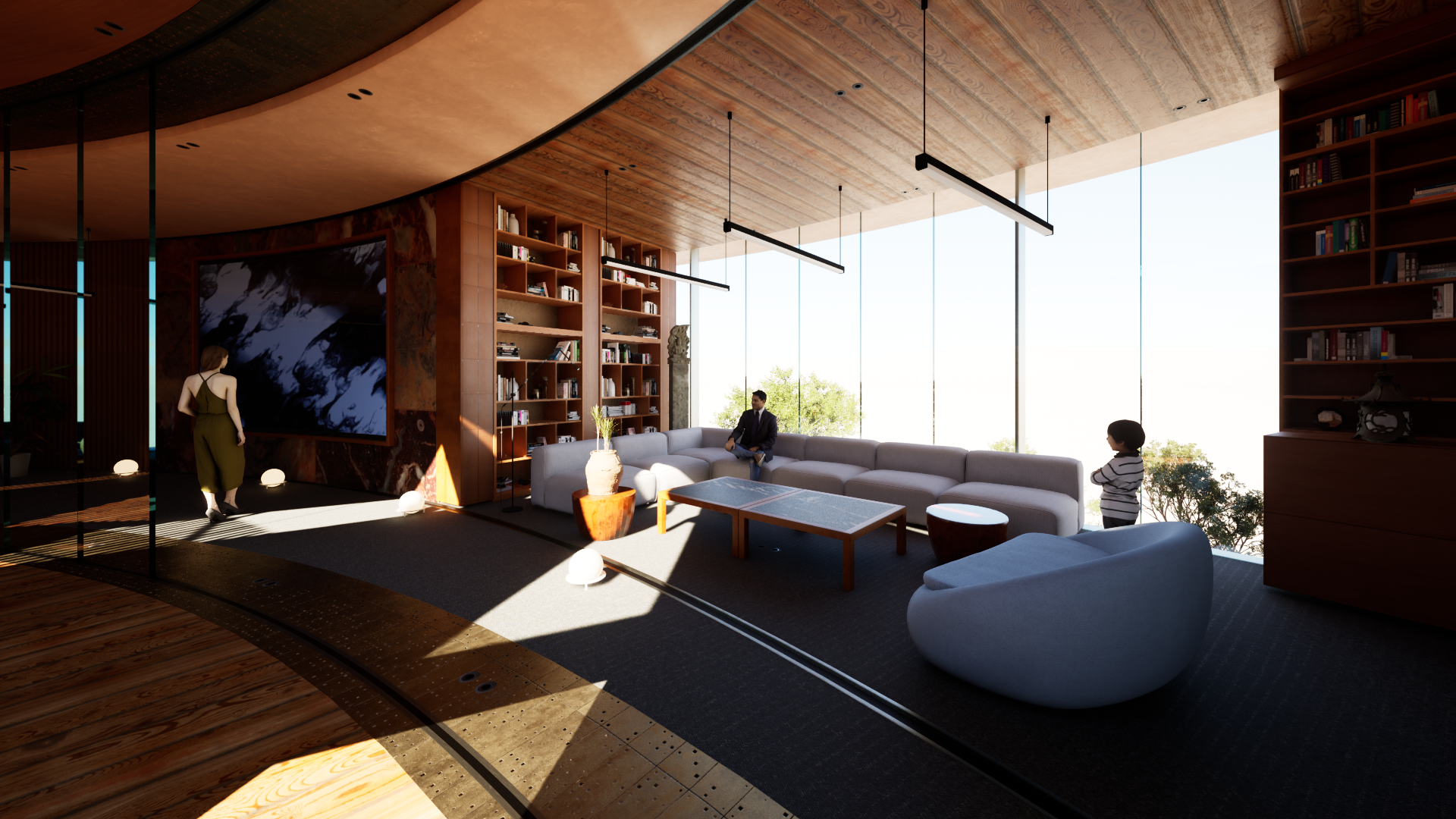 Local exposure on: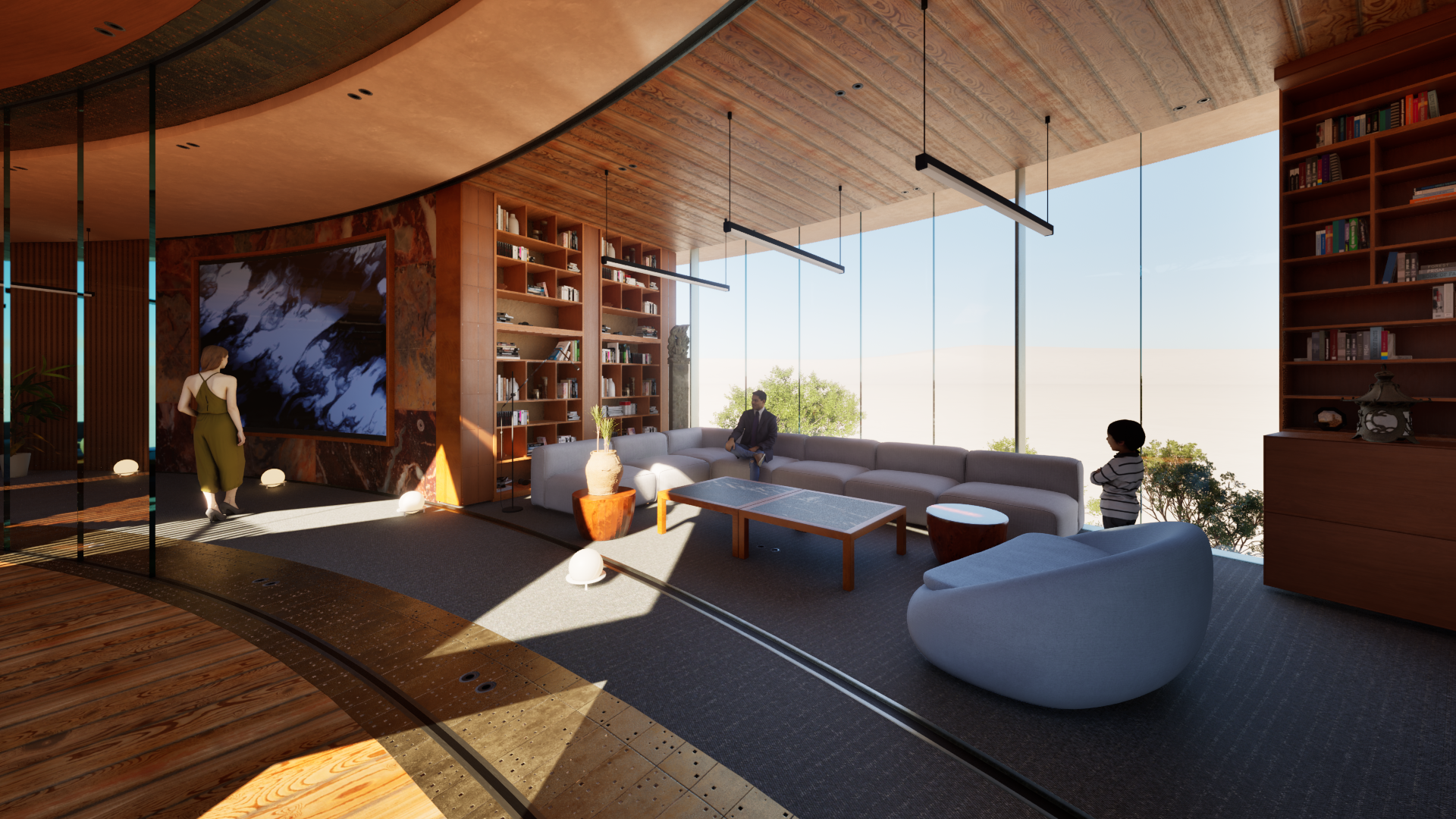 Last but certainly not least, Twinmotion 2023.2 introduces new WebVR support for Panorama Sets that are uploaded to Twinmotion Cloud. This means that stakeholders from anywhere in the world can now fully immerse themselves and navigate through these sets using either tethered or untethered VR headsets. This exciting addition further expands the accessibility and impact of your visual experiences.
Get started today!
If you haven't used Twinmotion, now is the perfect time to get a free trial and test these amazing features for yourself. Visit our product page and sign up for a free trial or purchase a perpetual license for EUR 639.
Whether you recently purchased Twinmotion or have been a longtime user, we have great news for you! With the release of Twinmotion 2023.2, you can now upgrade to the Commercial Edition for free if you made your purchase within the last 12 months. This means you'll have access to all the amazing new features and enhancements this latest release has to offer. And if you've had your commercial license for more than a year, you can still upgrade to Twinmotion 2023.2 from any previous release for just EUR 190. This upgrade includes all subsequent releases for an entire year, giving you the best value for your investment.
Don't miss out on the opportunity to level up your Twinmotion experience - download the latest version now!