AECO Space Platform
Architecture and the architectural profession are changing.
To help architects better adapt with times, learn new skills to keep up with technological advancements, we developed a new online platform.
---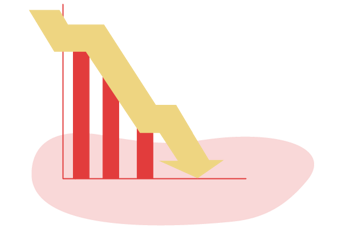 The latest RIBA Future Trends Workloads Index (Dec 2022) showed a negative outlook with architects anticipating falling workloads at the start of 2023. According to the report, 2022 has, overall, seen confidence deteriorate: "The RIBA Future Trends Workload Index slipped from a positive outlook (of +18) in January, to [December's] negative position (of -8)."
Current challenges for the architectural profession
Current recession challenges and the effects of the pandemic are concerns for architects worldwide. However, the growing use of technology is also on the radar and is seen by many as a threat. Indeed, tech has evolved so much that it may lead to an in-depth transformation of the work of human experts.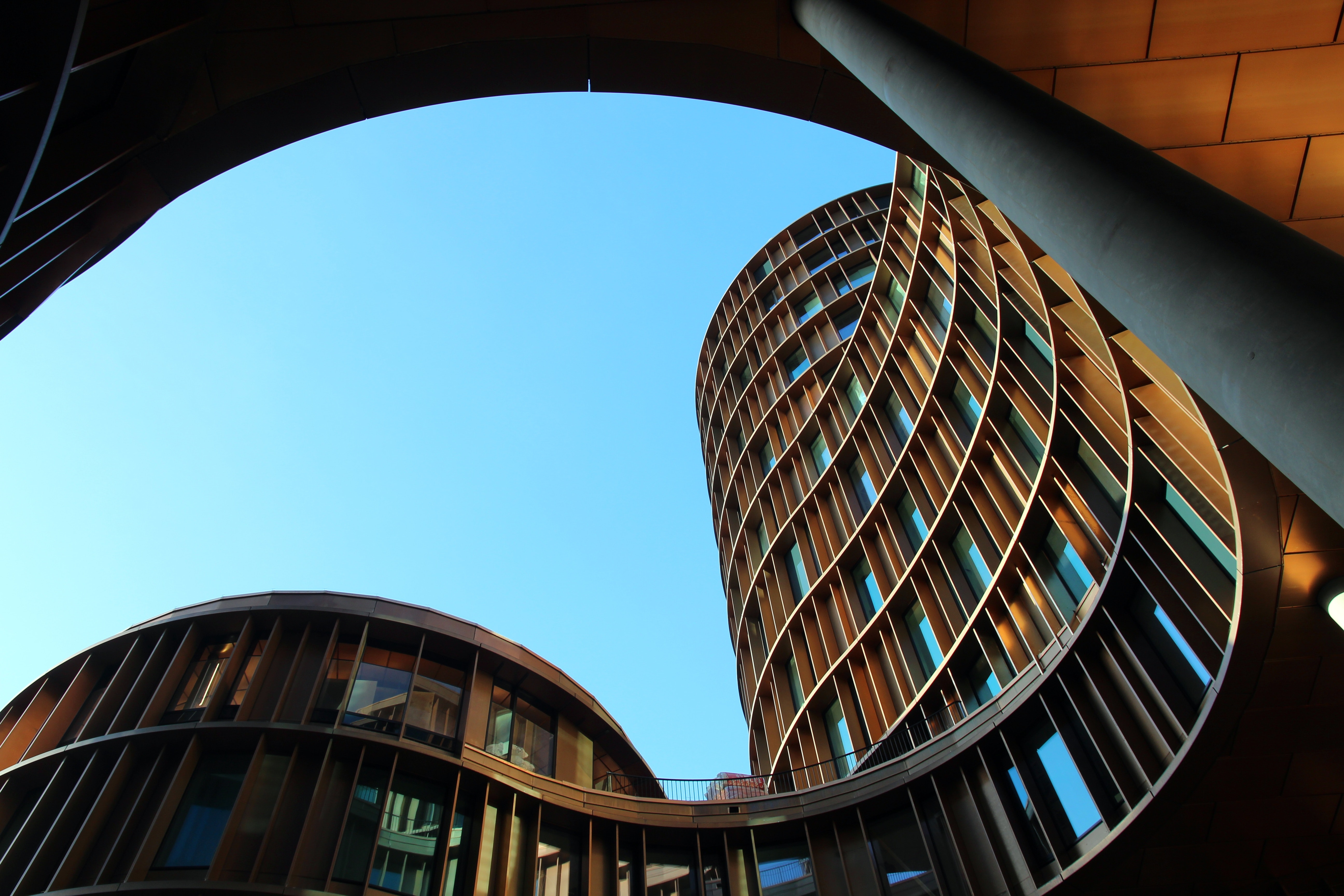 AEC is already integrating artificial intelligence (AI) into existing workflows. According to a recent article, this is a demonstration that these technologies can augment the design process and generate inspiration in the early stages of a project rather than replace the need for designers.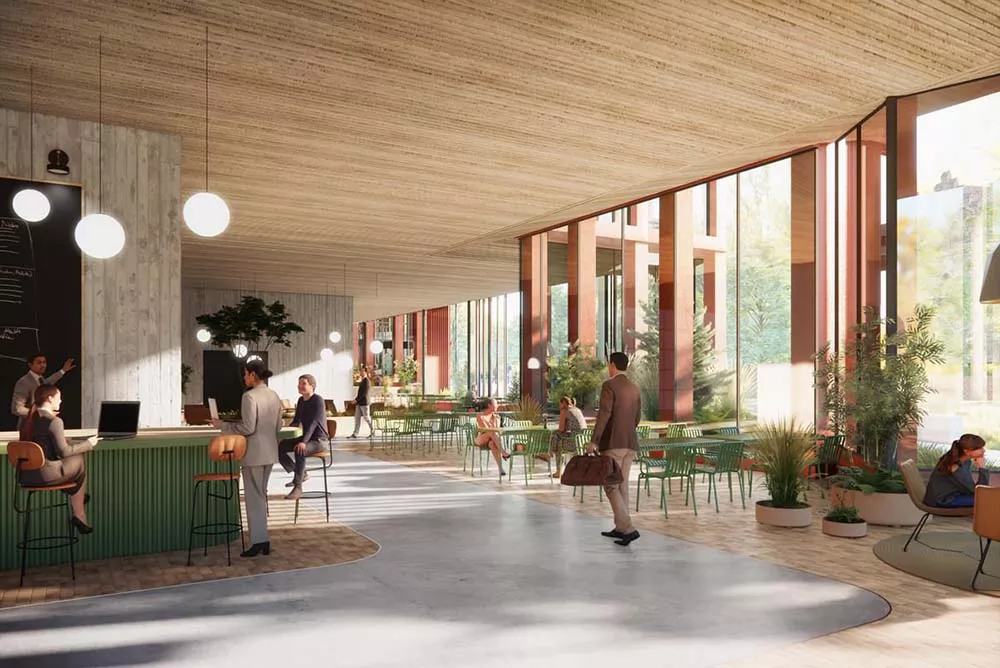 Technology is here to stay. There's no doubt about it. And like all past experiences humankind has had with it, one thing is certain: we'd better adapt with times and learn new skills to keep up with technological advancements.
How architects can take advantage of a new digital platform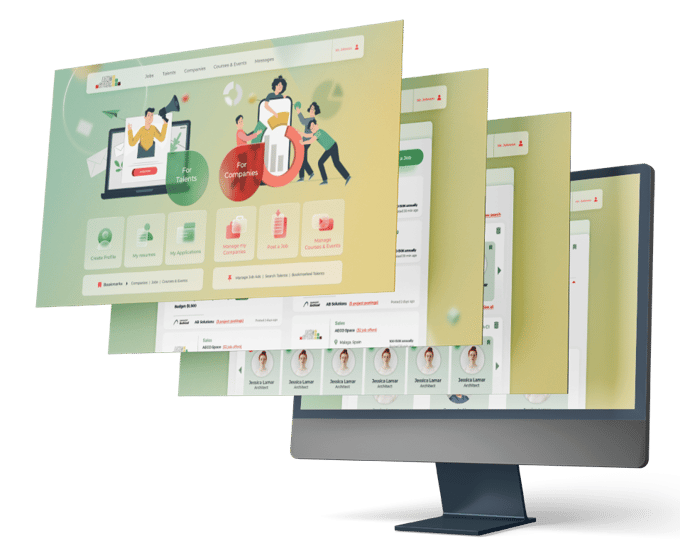 To help AEC professionals stay on top of this game of constant changes and challenges, we developed a useful online platform.
And while the AECO Space Platform has a digital home, it's main purpose is to connect both companies and professionals in a very human and real way. We believe in the power of connection and this platform will help you build strong and resilient networks that will help build a new economy as it relates to the AEC domain.
How to make the most of the AECO Space Platform
We created AECOSpace.com to help visionaries, innovators and changemakers in the AEC domain connect and succeed in the global marketplace. To find great opportunities and to do amazing work. To expand AEC beyond borders.
Discover a new world of work and business opportunities to succeed and unleash your creativity in the global marketplace.
What AEC PROFESSIONALS can achieve inside the Platform: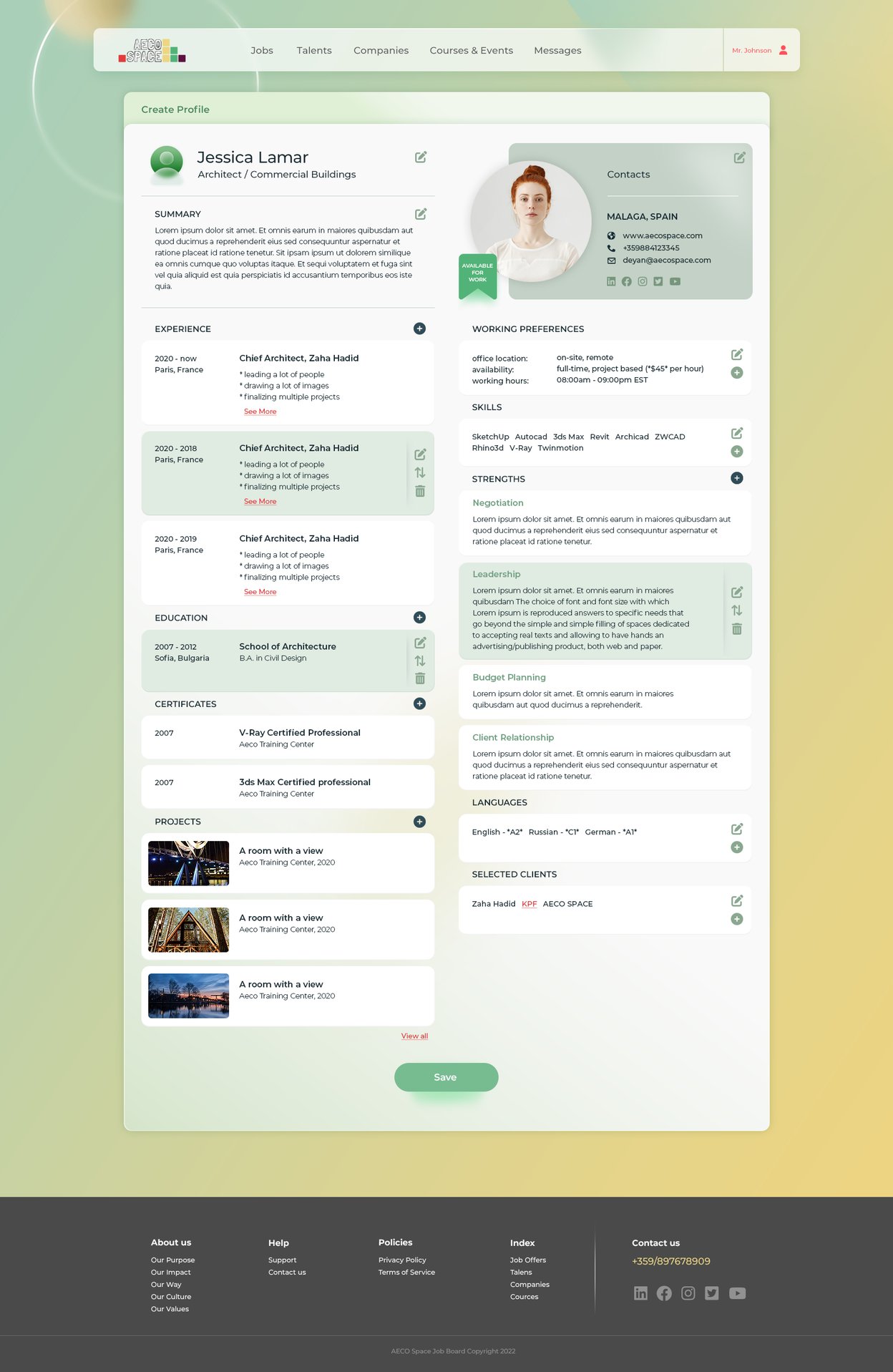 Create a professional profile with all your experience and credentials, including your impressive portfolio





Search and apply for jobs





Browse through company profiles to stay up-to-date with the business players in the AEC domain





Find learning and training opportunities





Message anyone on the Platform




What AEC COMPANIES can achieve inside the Platform: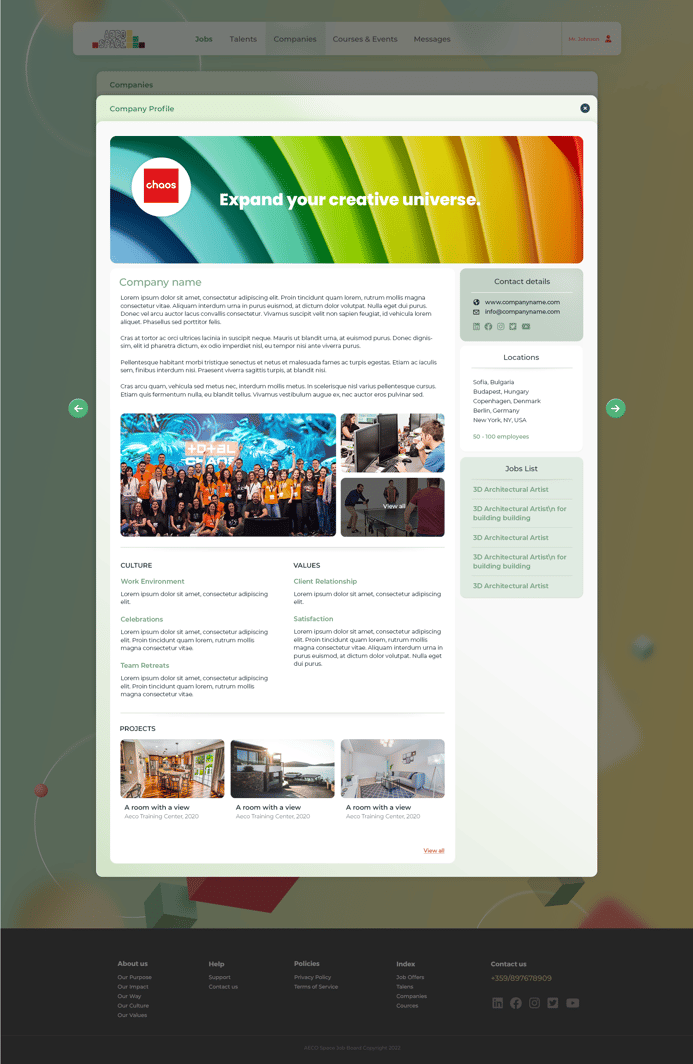 Create a business profile, provide details about your products and services, and pitch yourself to potential clients and to potential employees.





Post job ads





Browse through an endless directory of talented AEC professionals





Find courses and trainings for your employees





Discover partners, product and service providers





Publish events organized by your company to reach more people





Message anyone on the Platform