Architecture
Crazy or ingenious
Java Architecture implemented a young couple's risk-involving idea in the centre of Paris
---
Project Java Architecture, text Tzvetana Chipkova, photos Caroline Dethier
Аre they crazy or ingenious?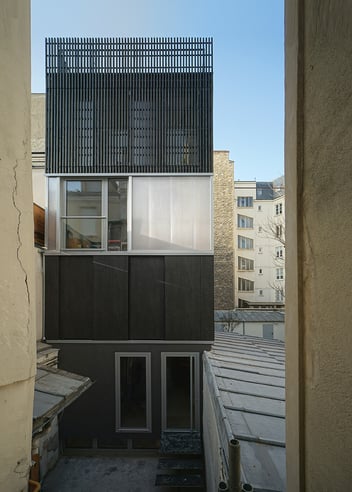 That was the question that the architects from Java Architecture asked themselves when they were approach by a client who asked them to build a family house in the centre of Paris on a tight budget.The location is a built-up inner court in 15th quarter where the family bought a small house – dilapidated building, literally squeezed between the neighbouring buildings and without a construction permit. The only possible way to extend the house was upwards. The architects thought in terms of vertical extension of the house – they added three floors to the exiting building with six by four meters foundation. They designed a six-storey tower, including a basement, with 100 sq. m. residential area. Further to the undisputable architectural challenge, however, a project like that required the approval not only of the local authority, but also of their neighbours. They managed to get that on their second attempt receiving majority with only one vote but this was enough to start the construction. The architects kept the wall of the existing stone building which were nearly destroyed. This was the reason why the new construction has to be as light as possible and they used wood for the new supporting elements. The wooden construction remained exposed in some places like the big wooden staircase in one of the corners in the interior. The lower three floors feature three bedrooms, while the dining room and the living room are on the lighter and more airy upper levels. The tight budget required intelligent designs for everything – from the treatment of the façades to the furniture and securing privacy in the immediate neighbourhood. The top floor has a small terrace and a seating area with a view over Paris and the dining room on the third floor is protected from strangers' eyes with lamella wooden screens. To the west the façade is entirely coated with semitransparent polycarbonate sheets which create impressive lighting effects at night. The house creates a lighthouse-like effect outlining the silhouette of the wooden staircase and adds a romantic feel to the courtyard. The interior walls, the ceilings and the furniture are mostly white in order to create spaces which look light and welcoming despite their small size. "At first sight this project seemed a crazy bet but turned out to be a great experiment which showed that middle-class families can afford to live in the centre of Paris despite the constantly rising housing prices", Java Architecture studio say.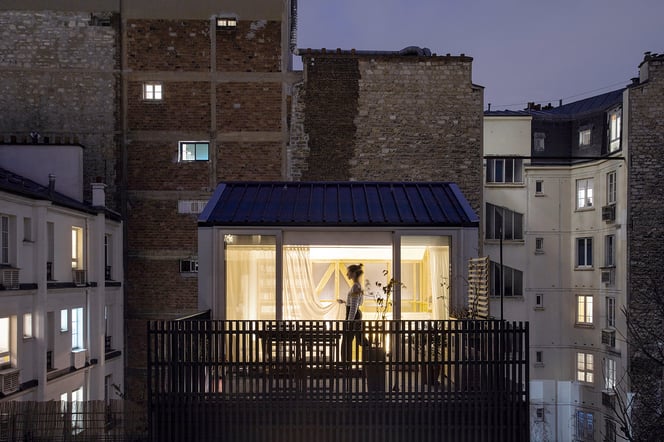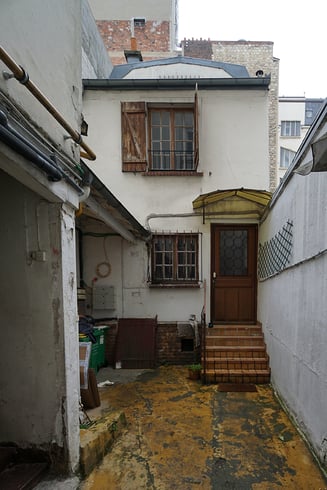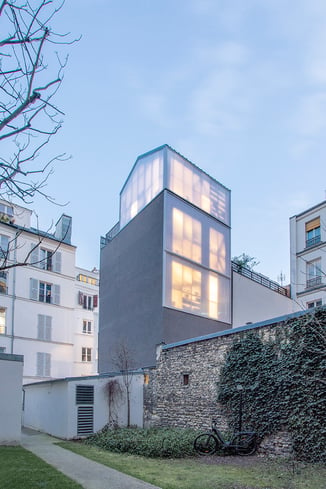 It also required the approval of the neighbors and the planning authorities.