V-Ray | Case Study
Dreams don't work unless you do!
Creativity in action with Bulgarian REDVERTEX Studio
---
REDVERTEX is a creative studio specializing in architectural visualizations, animations, and VR experience. The 3D company is specializing in CGIs and film production for architecture. The studio was founded at the beginning of 2008. By working on a significant number of high-profile projects across the world, the REDVERTEX team has gained extensive experience in creating award-winning architectural visualizations and films.
Today, we are talking with the team to share with you their expertise and motivation from firsthand.

Tell me about the latest success of

REDVERTEX

?

Our latest success is that we are opening a new office in Jumeirah Lake Towers in Dubai. We will have a few of our experienced colleagues working there, laying the foundations for further expansions.
What services are most popular in Bulgaria?

Unfortunately, our services are more popular abroad than in our country. However, with the development of the real estate sector, the clients are seeking higher and higher quality visual materials to make their minds on the purchase. This will lead to the popularization of architectural visualization services as well.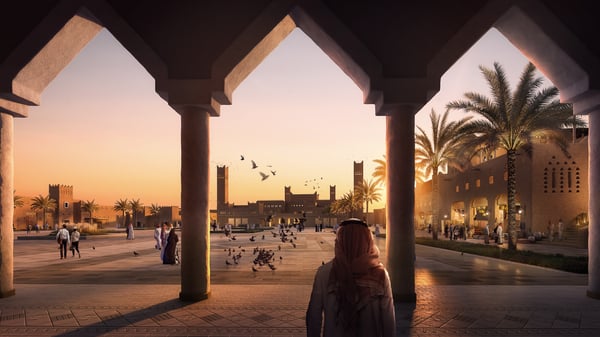 ATKINS, DIRIYAH GATE
What markets have you worked on?

We started small with a lot of white label production done for European and US studios. Gradually we moved to collaborations directly with some of the biggest architectural consultancies. We are now working with the biggest architects and a few major developers. Projects ranging from West Coast of US to East Coast of China. We have the privilege to work on some of the most prestigious projects of our time.
Is there a difference between the mindset of clients in different countries?

Absolutely! The understanding and vision of each client for high-quality CGI are different. Some are looking for total photorealism while the others are after more moody fairy tale style images.
EDEN AT THE VALLEY, EMAAR
What is your favorite part of the whole work on a project?

All parts of the process are interesting. From finding the clients and convincing them you can give them something better through the production workflow and final delivery. We have the right teams at the right spots of the whole workflow so that they can be interested in what they are doing.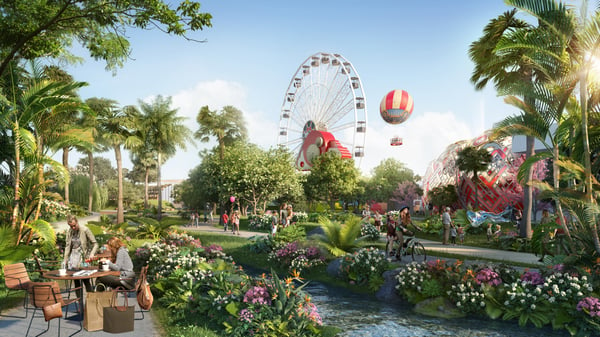 INTU COSTA DEL SOL, WATG, INTU
How would you define success on your battlefield?

One part of the success is the chance to work with the biggest names of the architecture. The other is that we managed to give the opportunity to many young people to work what they like.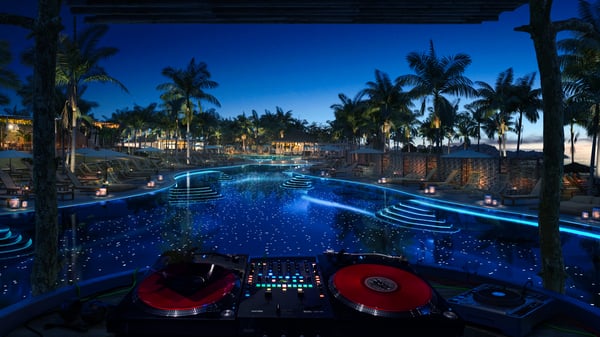 BIMINI BEACH CLUB, VIRGIN VOYAGES
What does it take to be a successful architect?

It takes great passion, constant work, and in the end a bit of luck to get noticed.
How crucial is the speed in completing a project?

Nowadays everything is about speed. The clients want to see how their development will look like and do the changes almost in real-time. We can always buy more computers to render faster however the proper management and the artists' skills are what defines the overall time that the project will take.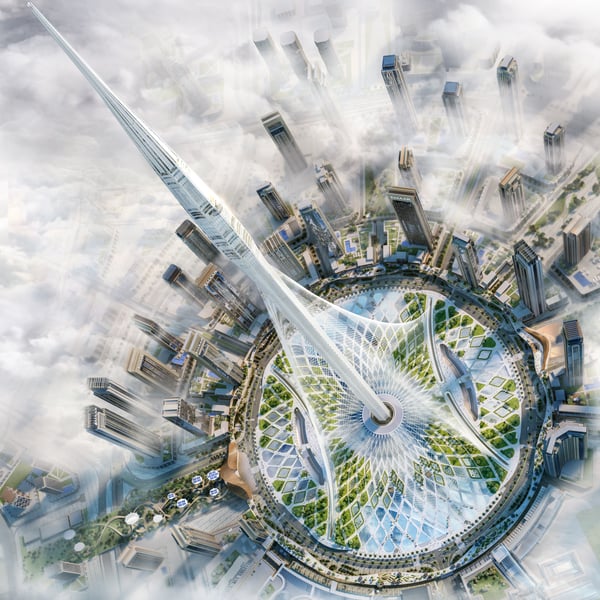 DUBAI CREEK TOWER, SANTIAGO CALATRAVA
What kind of compromises an architect must make to finish certain projects - both in time and according to the clients' adjustments?

He should get out of the comfort zone and compromise on the workflow and adapt it to the specific task. The final quality should be the last thing to compromise.

Which tools do you usually use in your everyday workflow and why?
Our 3D teams are using mainly 3ds Max with V-Ray and iToo Software plugins in their daily workflow. When needed we also use Phoenix FD for water simulations, GrowFX for greenery, and Marvelous Designer for clothes.
Our postproduction teams are mainly using Adobe Photoshop and After Effects as well with some additional add-ons.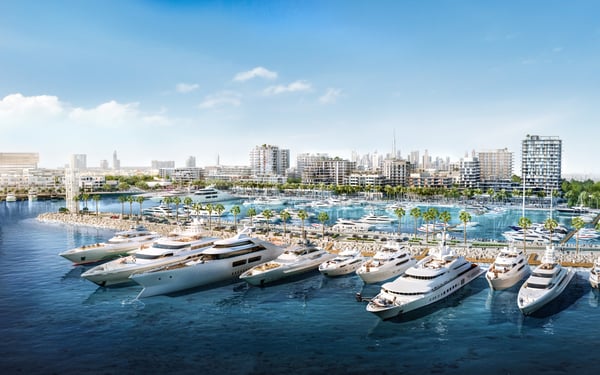 MINA RASHID, EMAAR
What are the top benefits that make you choose them prior to other software solutions?

Some of them have been for decades on the market and they have big ecosystems of artists, tutorials, and plugins. The other major thing to consider is the licensing method and price. We are not fans of subscriptions and we usually tend to purchase persistent floating licenses.

Do technology and software upgrades change the tendencies in the industry?

They do but it is a very slow process unless it is backed up by clients' demand. VR for example. The technology is here for years however there is no demand from the clients, and it is adopted very slowly.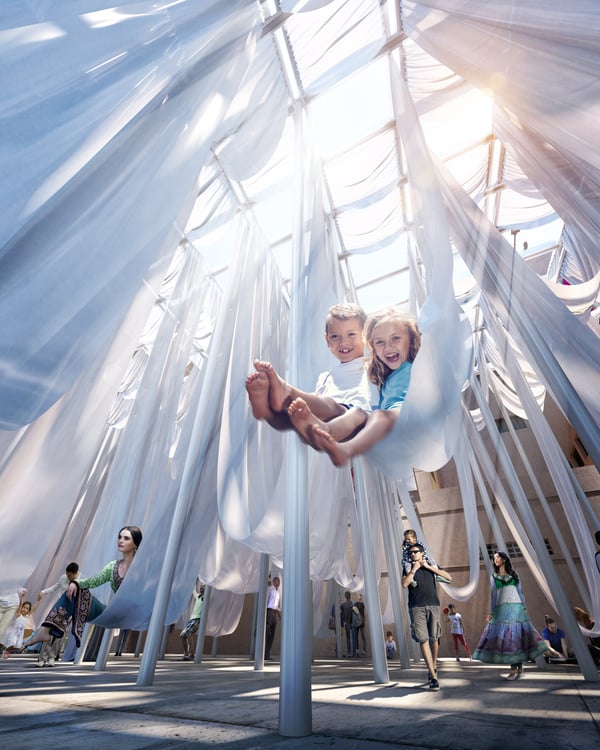 DUBAI SMILES, KATAYOUN+PINKCLOUD
What is the process of creating an award-winning design project?

Honestly speaking it is a total mess. It takes many revisions and overhauls until you end up with the final design and get approved by the client.

How important is the perfect visualization when you present your architectural work?

It is 50/50. You need a great visualization to suit a great design and project. Not the right lighting or camera angle can misrepresent the design idea.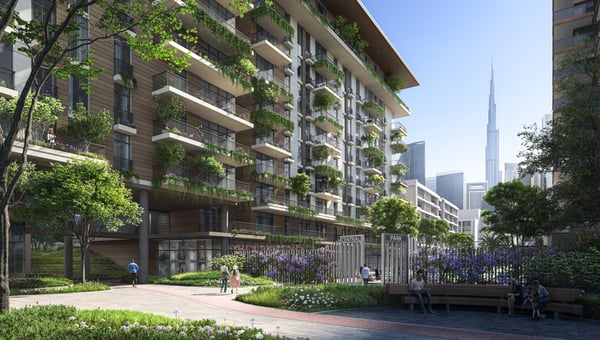 CITY WALK, MERAAS
Is it a good business decision to decline to work on a certain project?

The only reason to turn down a project should be your ability to deliver a quality final product in the required timeframe. We are working on all kinds and scales of projects from small interiors to big masterplans. Coming from big companies to single architect practices. We've never declined a project because it was too small, big or it's not a prestigious one.


How important is it to pay forward the knowledge?

It is important because this creates opportunities for young people. You cannot ask 20 years old to have 10 years of experience. That is why We have an academy and intern program to teach the people interested in the architectural visualization field and help them develop the needed skills whether to start work with us or to make a solo career.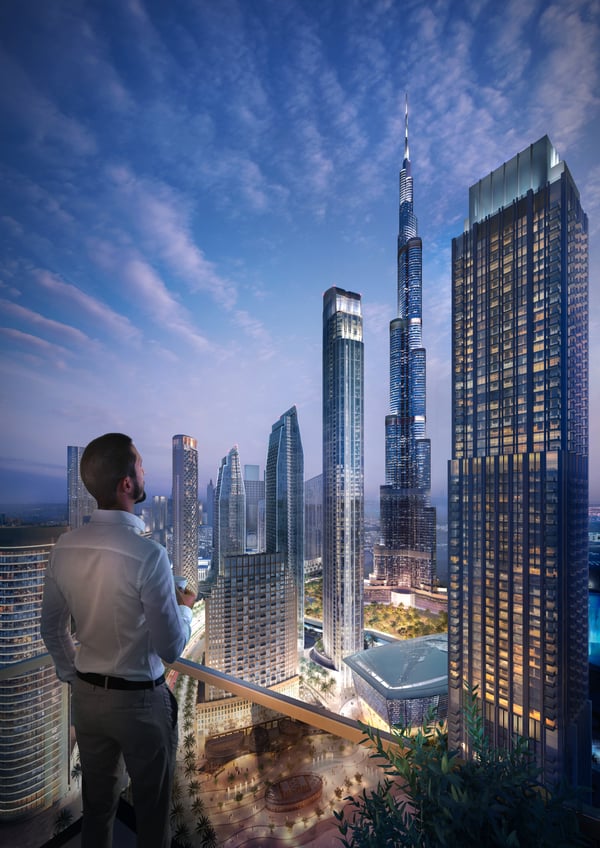 BURJ CROWN, LWKP
Does it take a long time to learn a new skill - software, tool, etc.?

It strictly depends on the individual. Some people tend to develop new skills faster than others. Also depends on the software or the tool you want to learn.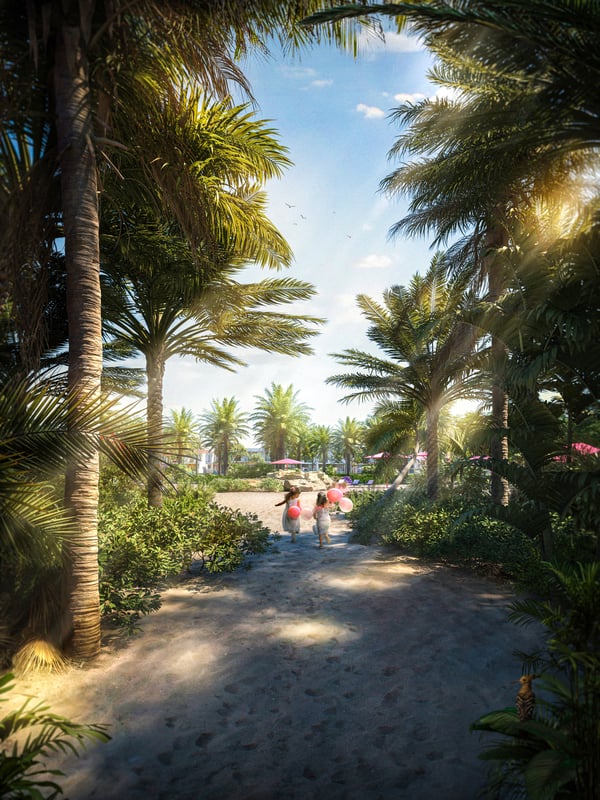 EDEN AT THE VALLEY, EMAAR
Do you fight for copyright in your industry? How?

We invested a lot of money in recent years in software and licensing content from stock vendors. We are using fully licensed software as we believe that the developers need this support to deliver high-quality software. The same is with the content producers. We are doing our best on both fronts as we cannot risk a copyright issue with our clients.


Do you see the end of illegal software usage, especially in Bulgaria?

I do not really think this is an issue related to Bulgaria. It is a global issue. Almost none of the Chinese studios are using license software or content. However, I was stunned once I understood that there are well-known studios in the US that are also acting the same way. This is an issue for us because this allows them to do dumping on the prices while we are investing hundreds of thousands of EUR on software and content each year.
--
Find REDVERTEX here:

https://redvertex.com/
https://www.facebook.com/RedVertexStudio
https://www.linkedin.com/company/redvertex
https://www.instagram.com/redvertex/