SketchUp
How to use SketchUp in your interior design projects?
Find out how you can use Sketchup for interior design projects and how to create an extremely functional and aesthetically beautiful interior.
---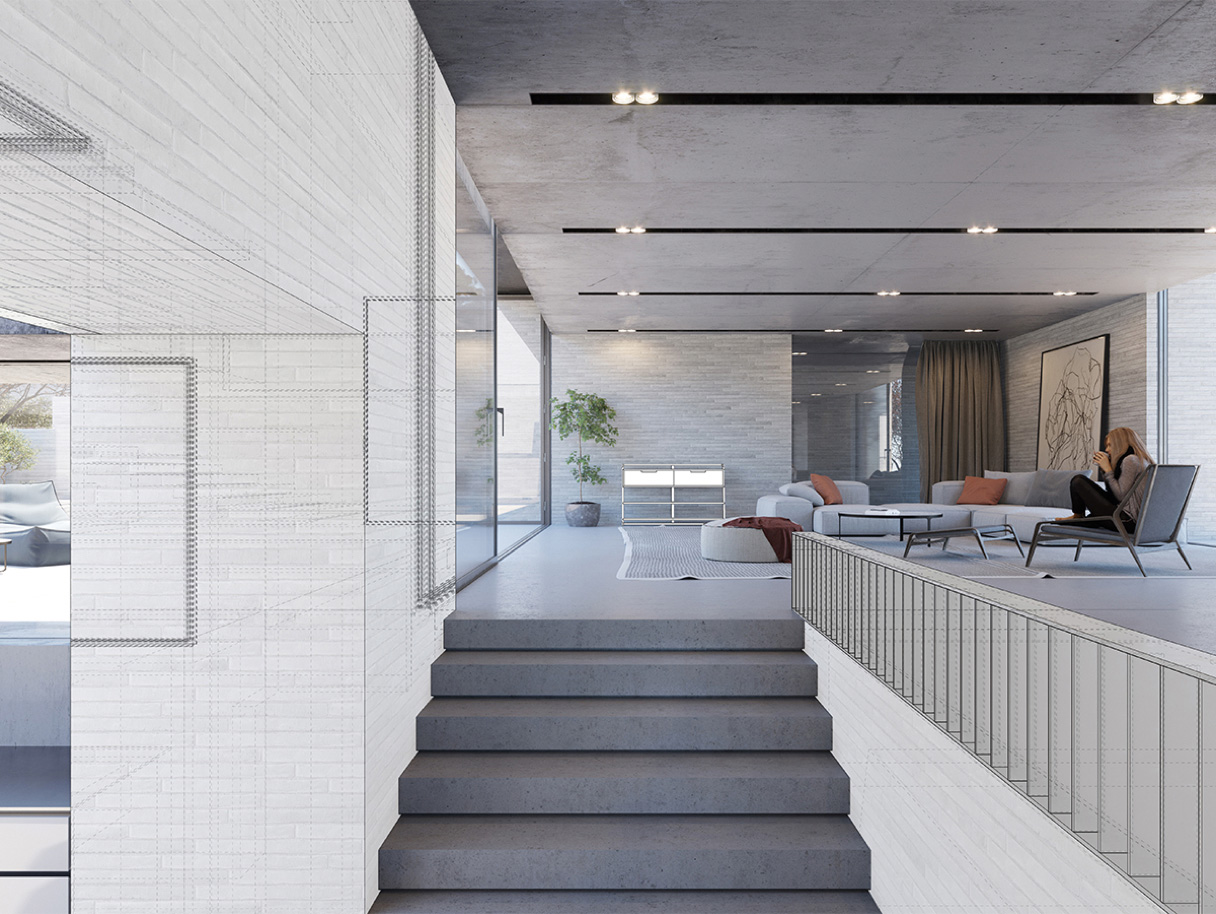 Today, being highly productive in interior design projects is important to both professionals and non-professionals alike. Whether you are a designer, or you simply want to create something for your own home, you will need the proper tools to turn your ideas into virtual and physical reality. Let's take a look at how you can achieve that with SketchUp.
Why is it important to do 3-dimensional design from the very beginning of a project?
Compared to the bigger scale of architectural projects, interior design projects have their own particularity – they work with far smaller spaces and often require bigger attention to detail. The relation of the interior space to the human scale is of utmost importance not only because people need to feel comfortable inside. That is also because our bodies have a lot to do with the right ergonomics of the space we live in. That is why it is very important to shape interior spaces to the millimeter, even from the very beginning of a project – in all three dimensions.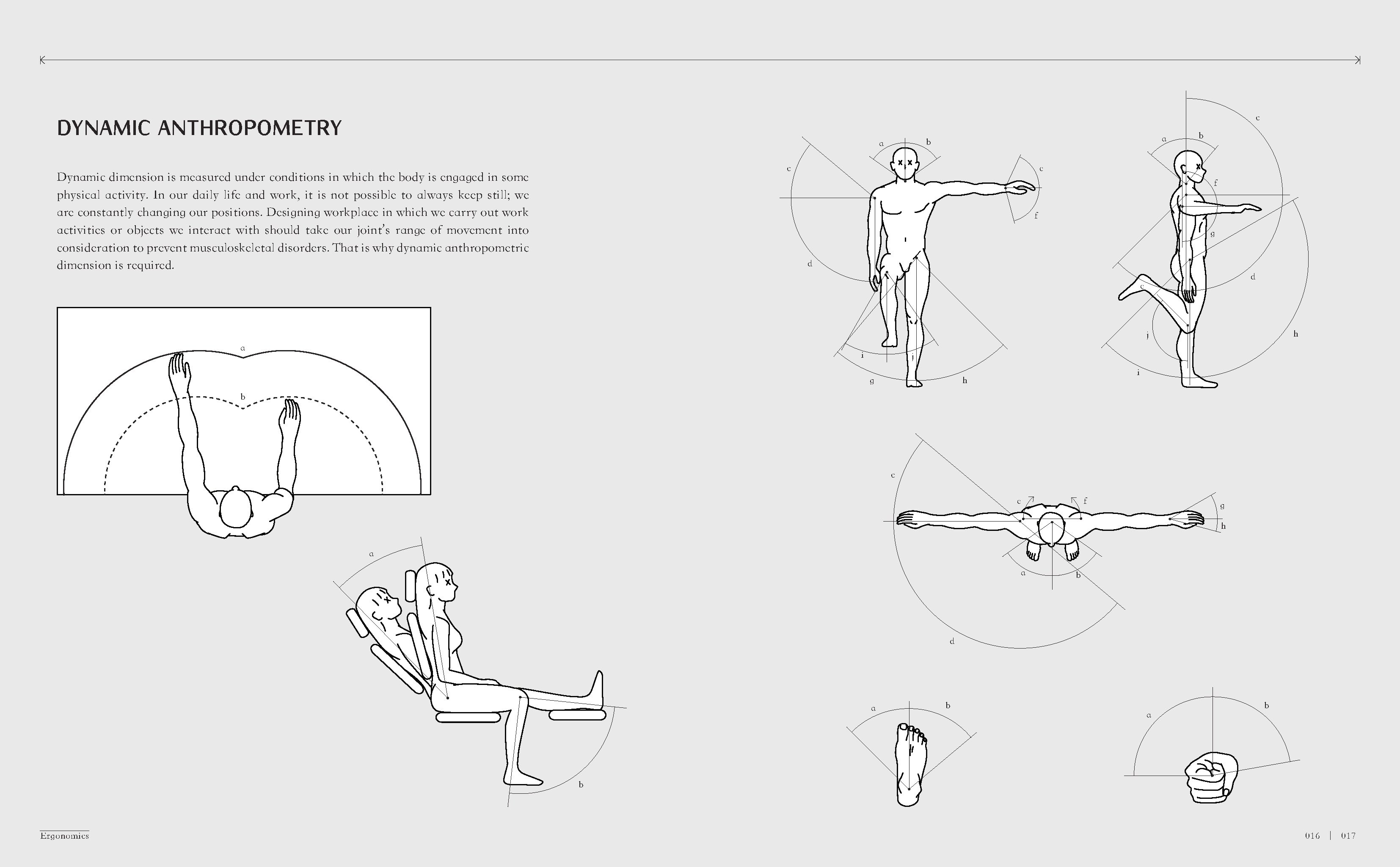 Ergonomics In Product Design | Publisher - SendPoints
Another very important aspect is achieving the perfect balance of shapes and forms in the interior space. The best way to visualize this is to work with a 3D model even from the conceptual stages of a project. By continuing in this manner, you are able to better communicate with your client or to achieve the design most appropriate to your needs. It also allows you to make quick changes and see the result right away.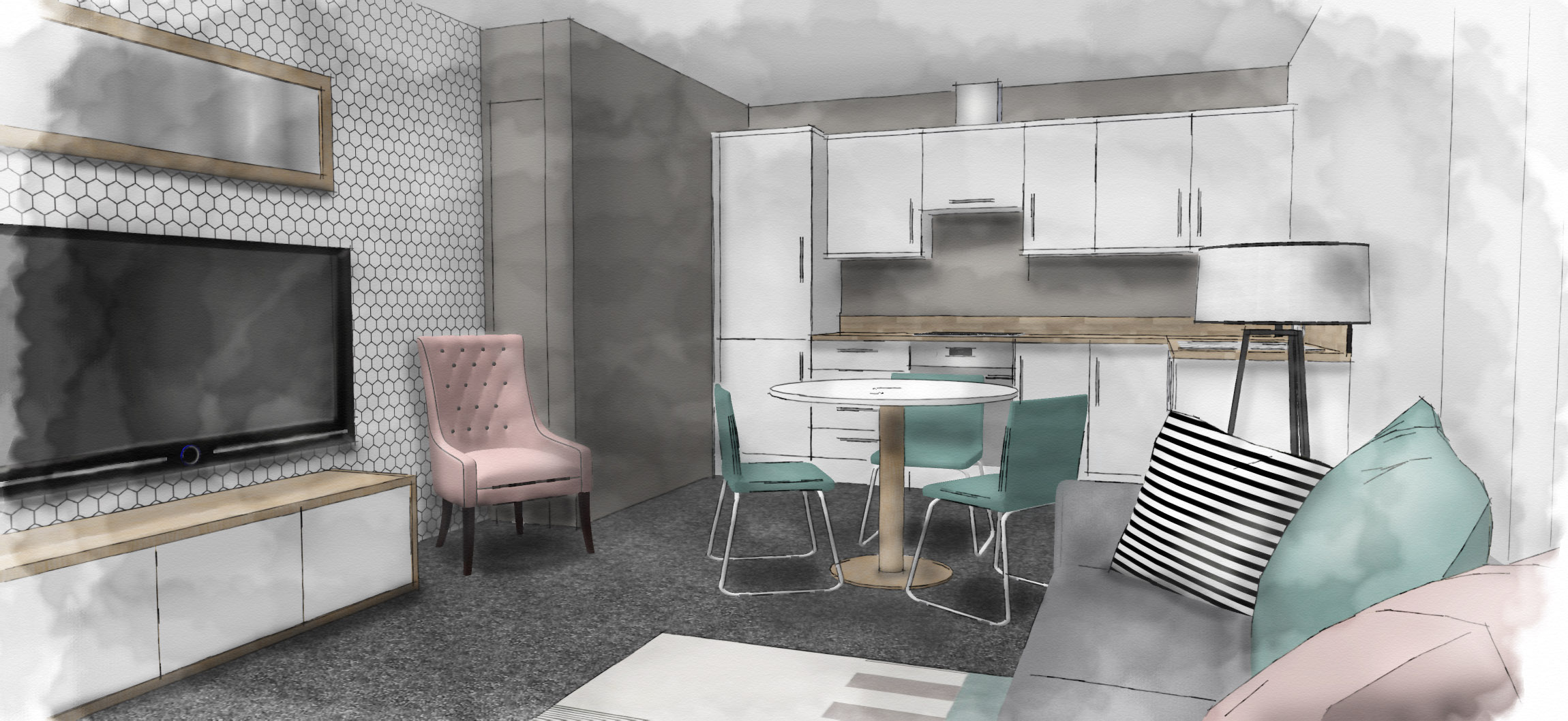 SketchUp's visual styles help you make the most of your model
What are the steps in building your interior design project in Sketchup?
After that first preliminary phase of hand sketches and drawings of the floor plan, you should put your ideas into the 3D model. Start with laying out the walls and floors. Always keep in mind to group the separate elements from one another, so that you can avoid breaking the geometry when using the move command. You can also use extensions like 1001 Bit Tools to quickly add walls, stairs, doors, and windows. You should preferably group the latter two into components, which will be useful for your project schedule later.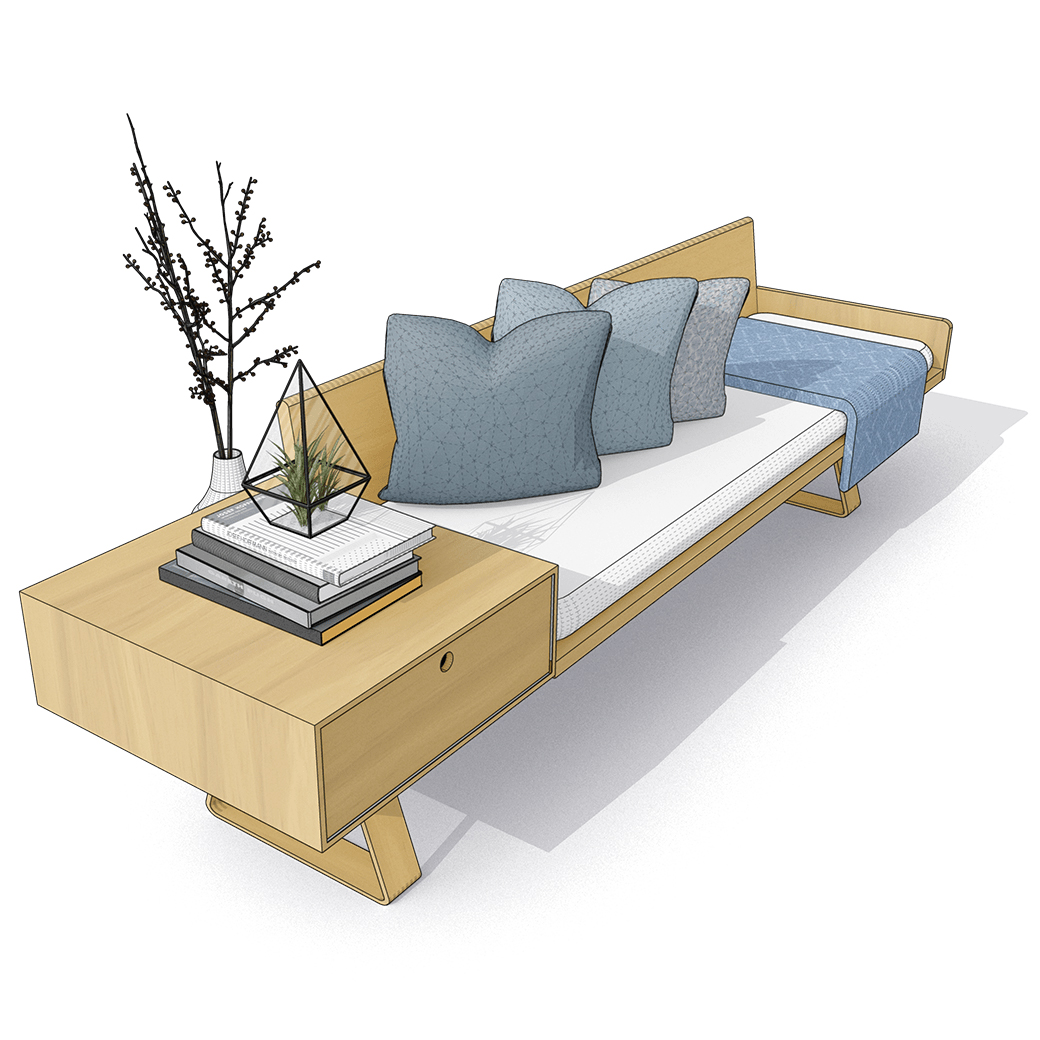 SketchUp lets us model not only interior spaces, but objects like furniture too
Using components instead of groups is also crucial for the elements of furniture. SketchUp allows you not only to name them and add a description. The advanced attributes section gives you the opportunity to also enter the prize, size, and type of the object and also allows you to link an URL to the product you are referring to. That would be of tremendous help when estimating your project quantities and cost. If you have a trouble modeling a specific piece of furniture, try looking it up in SketchUp's 3D Warehouse – the largest free 3D model database.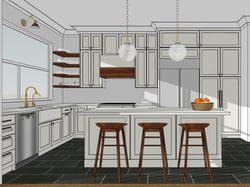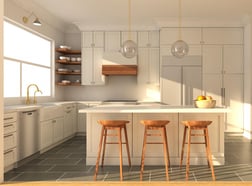 When you're finished with the design, you can render your model for a photorealistic view
Don't forget to spruce up the model with some finishing touches. Add materials to your scene – you can use the Paint Bucket tool to assign one from SketchUp's built-in material library, or easily make your own with the right image map. Search the 3D Warehouse for paintings and decorations to add the desired level of detail to your project.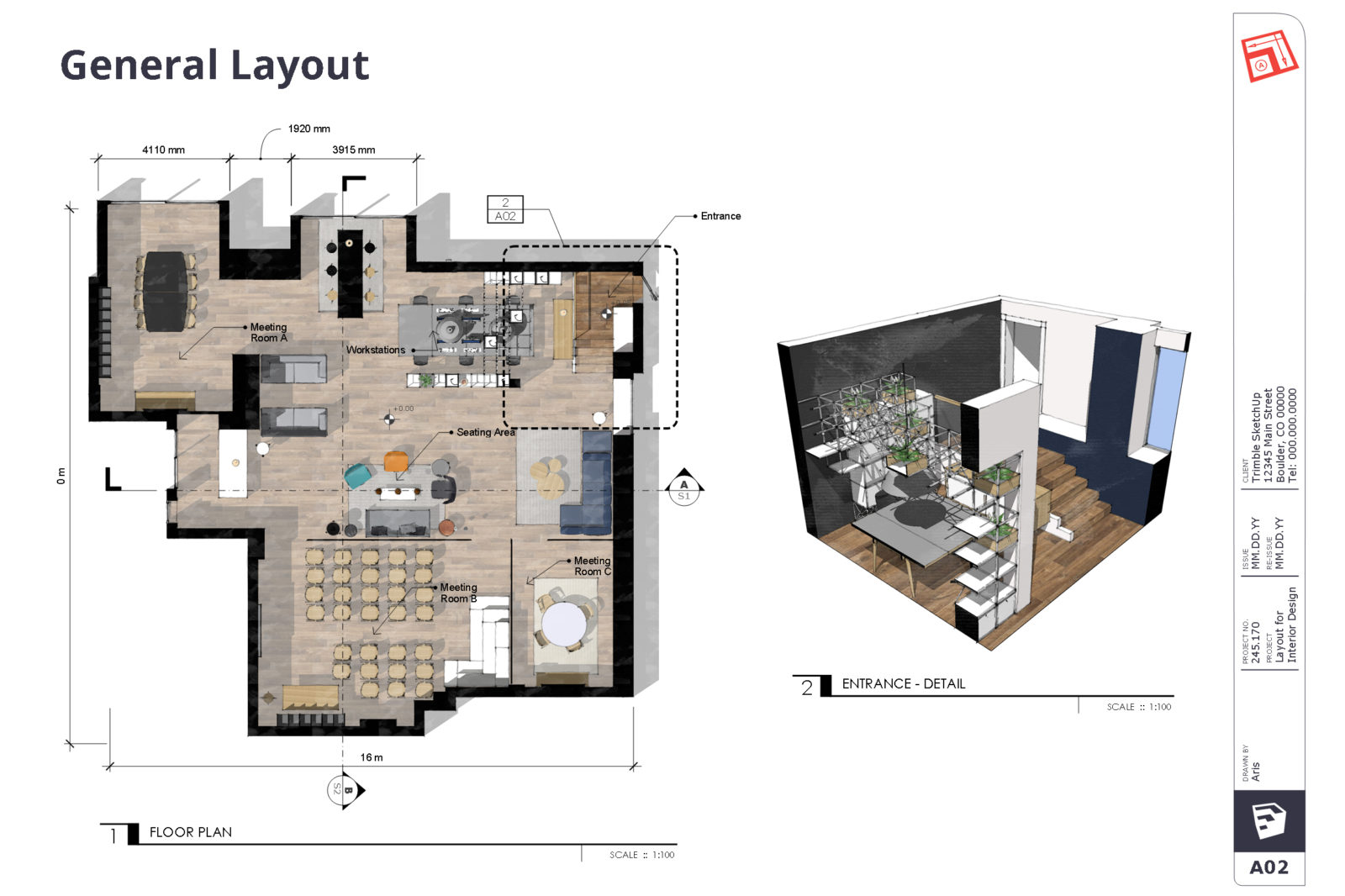 LayOut helps you turn your SketchUp model into project documentation | Image: sketchup.life
What are the tools that could be most helpful for 3D Modelling?
While 3D Warehouse helps you find the right products and models, doing renderings with V-Ray for SketchUp is very useful, especially when you have clients to impress. The plugin for SketchUp allows you to adjust the materials you already have in the scene so that they can render as photorealistic or in a way that suits you best. Keep in mind to orient your model correctly from the very beginning. The green axis in SketchUp points north, so you can use it as a reference. That way you will find the precise way the sunlight enters the interior spaces and you can apply it to your renderings.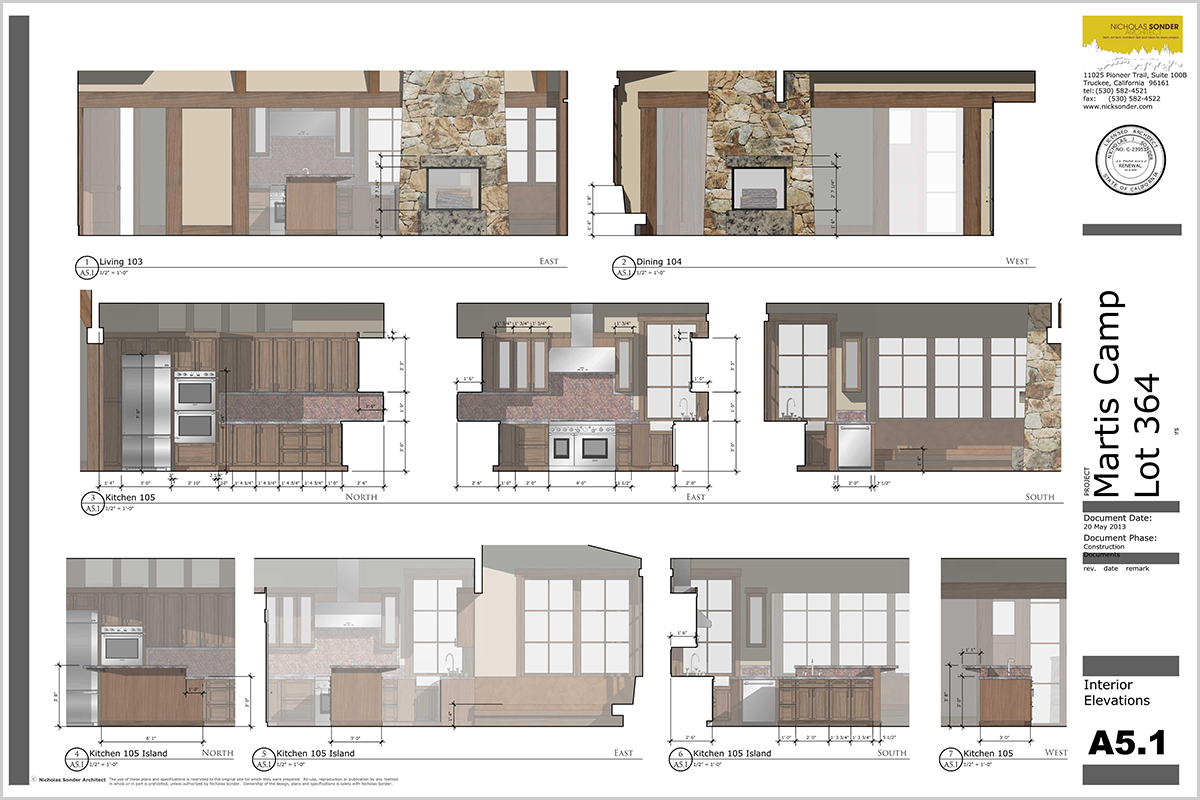 You can create interior elevations directly from your model
You will need some time to figure out the perfect settings for your model and you can also use one of the many tutorials available online for free. With the right ones achieved, you will have the perfect renderings that will help you properly present and sell your ideas to your clients.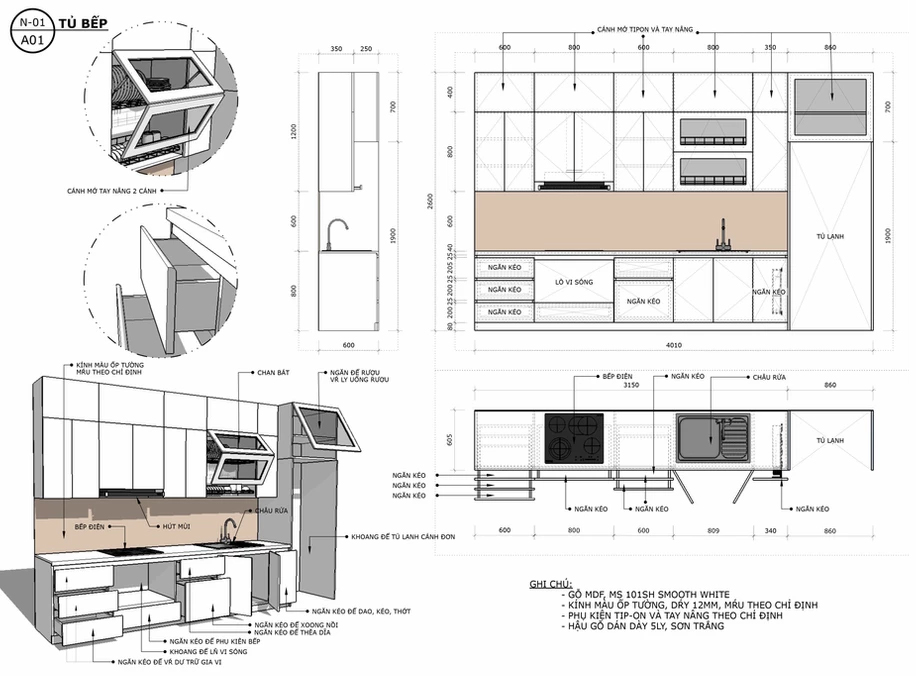 Witch SketchUp and LayOut you can not only design, but also annotate furniture
When you come to the point of bringing your project to life, you will need to make technical drawings. You can do that with LayOut for SketchUp. The software helps you create precisely dimensioned drawings, that are referenced to your 3D model. This way you can make the required plans, interior elevations, and furniture details.
Would you like to learn more or try using SketchUp in your interior design projects? Here's a way to start - just click on one of the buttons below.